Street photography captures a moment's intimacy in a single image. The culture of LA Street photography has been rising in popularity since the 1970's when it gained momentum with photographs taken of Chicano and African American communities of gang members, low riders, and bikers. I recently sat down with street photographer, Brad Mirman at Samy's Camera to understand what it takes to be a successful street photographer.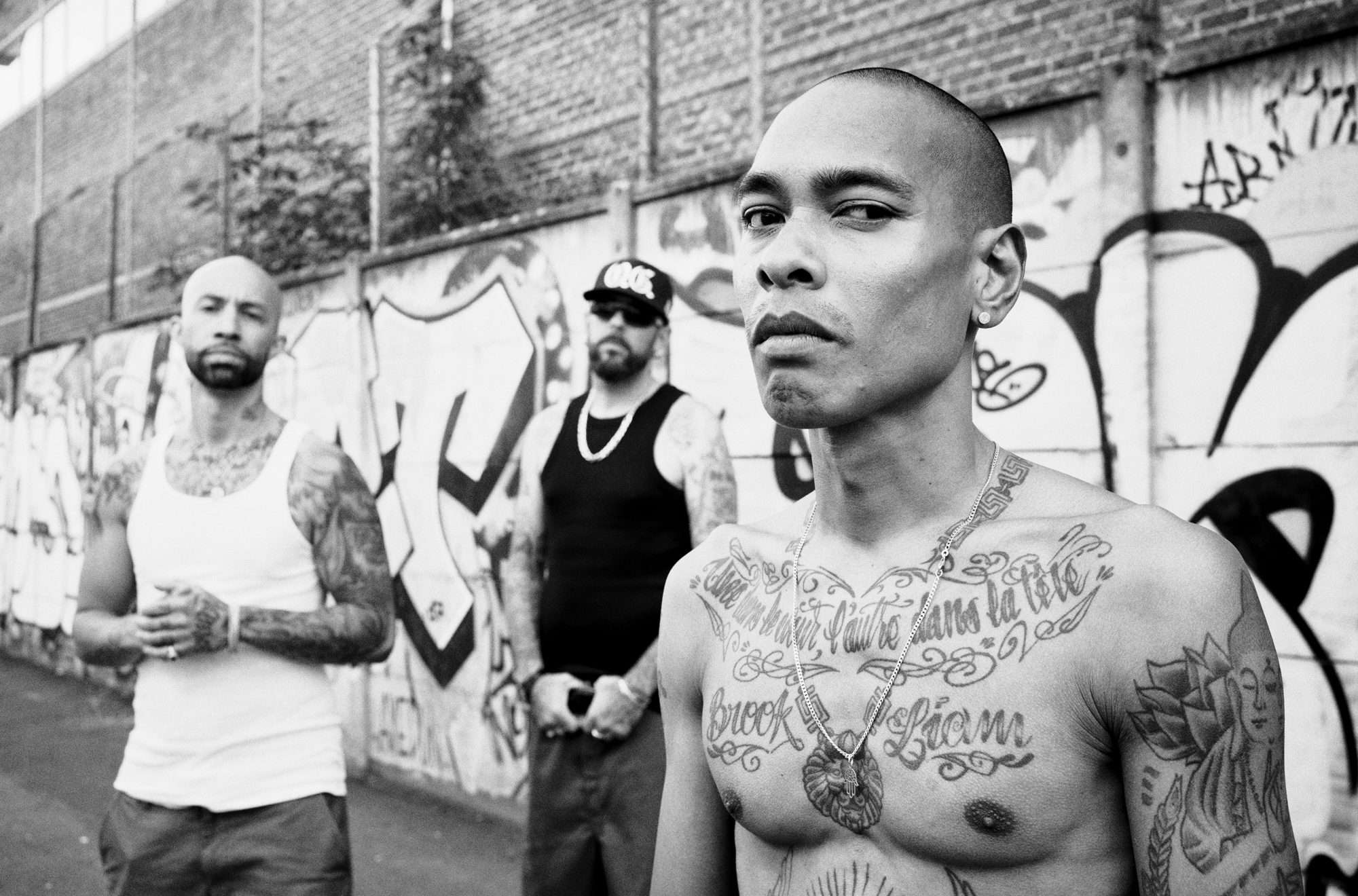 Brad Mirman's iconic street photographs depict life in urban street culture through stylized black and white photographs. He has spent the majority of the past decade traveling between Los Angeles and East Asia capturing images in the Chicano, Asian, and African American communities. After a 20-year career in the film industry, he was ready to follow his passion for photographing street life and urban culture. The connection between storytelling through the art of film and photography was a natural transition for Brad. His new book Street Life chronicles his journey over the past five years shooting photographs of those living on the fringe of society from Los Angeles to East Asia.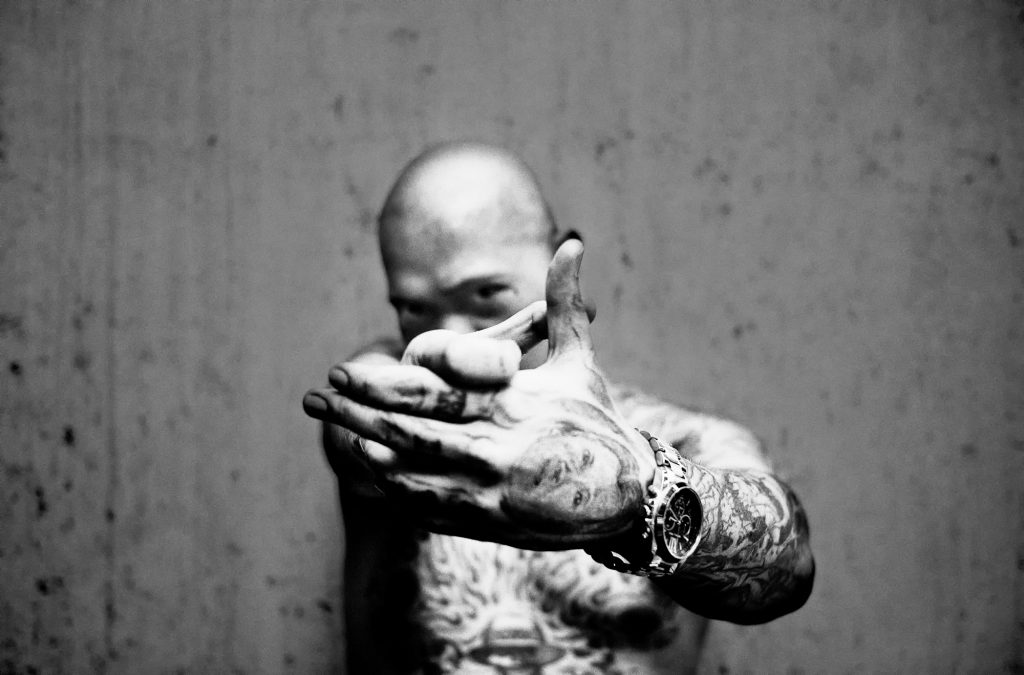 photo by Brad Mirman
Best Street Photography Gear: Getting Started
I get so many DM's from photographers all over the world, asking me what the best camera and gear is for shooting street photography. Many budding photographers want to find the magic camera and zoom lens that allows them to shoot like a professional. Start by shooting with seasoned professional photographers and learn from them before even considering the "perfect camera".
I recommend starting out with an inexpensive starter camera. Fuji, Canon, Nikon, and Sony all make excellent beginner cameras. Then, go to your local camera store and utilize the expertise of the sales staff. They will ask you all the right questions and can help you find the right camera. You can learn so much just by hanging out in your local camera store.
Over the years I have shot with many different cameras. I currently shoot with a Leica M10 Monochrome, a full-frame sensor, mirrorless camera. I prefer it to others on the marketplace as it shoots both black and white and low light in a way I have not found with other cameras. I also prefer the ease, versatility, and lightness of Leica cameras. I can pack my camera body and all the equipment I need within a five-pound range inside my camera bag.
The gear you use for street photography should be an extension of you and help you to achieve the look that you desire in your images.
You'll always find me with these street photography essentials:
Camera body
21mm lens
Voigtlander
35mm lens
35mm Summicron lens
50mm collapsable lens (Leica Summicron 50/2)
An extra battery
Backup camera (I use a Ricoh GR IIIx Digital Camera)
A LED light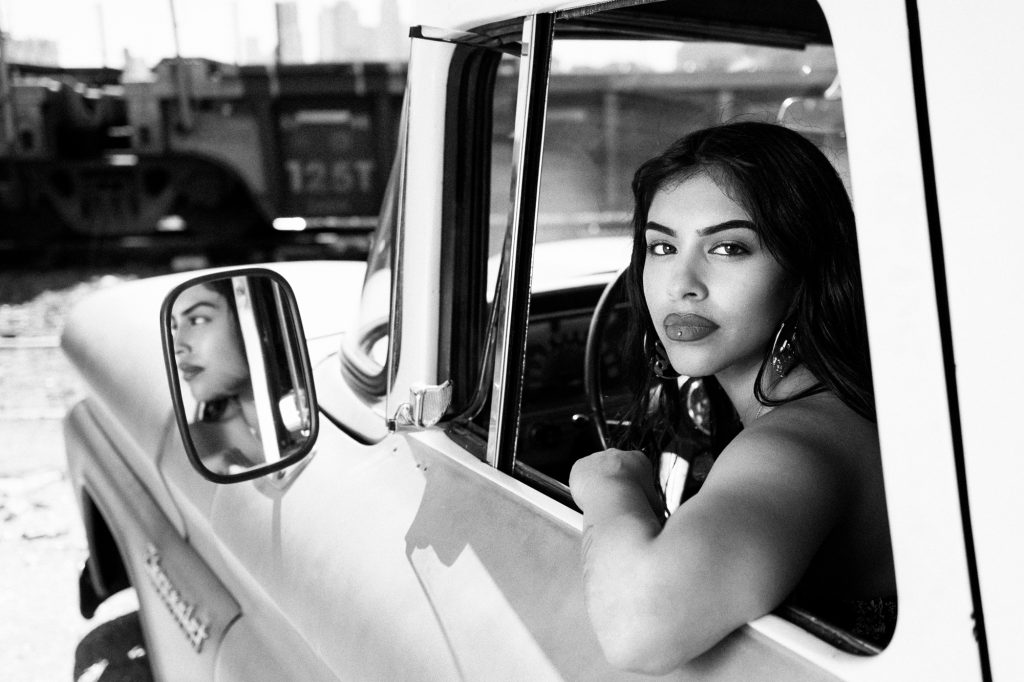 photo by Brad Mirman
Best Approach Technique for Street Portraits
I have found over the years that for street shots it's best to always get someone's permission before capturing their image. A good street photographer would never walk up to a gang member and just start to take photos. Some photographers out there feel anyone is fair game to photograph for street portraits, but that is not my style.
When photographing people it's best to first approach someone on the street and ask permission for a photograph. Most people say yes and some may question why. The worst that can happen is someone will say no, and I advise just walking away if that happens. I typically tell potential interesting subjects, I think they have a great look and I would love to photograph them. If someone asks what you are shooting for, it's best, to be honest about what your intentions are for the photo usage.
Make Your Subject Comfortable
In my experience, some people are very comfortable in front of a camera and others are not. If you are shooting a nervous photo subject, it is easy to see through the camera, and can potentially translate to your image. I like to spend the first few minutes explaining what I am doing and seeing in my range finder. I would then recommend slowly starting to capture images so your subject gets used to having a camera pointing at them. When shooting digital, I always reassure them that this is not film, I can take as many images as we need to capture the desired shot.
Keep in mind that most subjects are probably on their way somewhere, so you usually do not have a lot of time. Street photographers usually have 3-5 minutes to capture the desired image so prepare your camera settings ahead of time. Look for the closest area with the nicest background that has good lighting for your setup.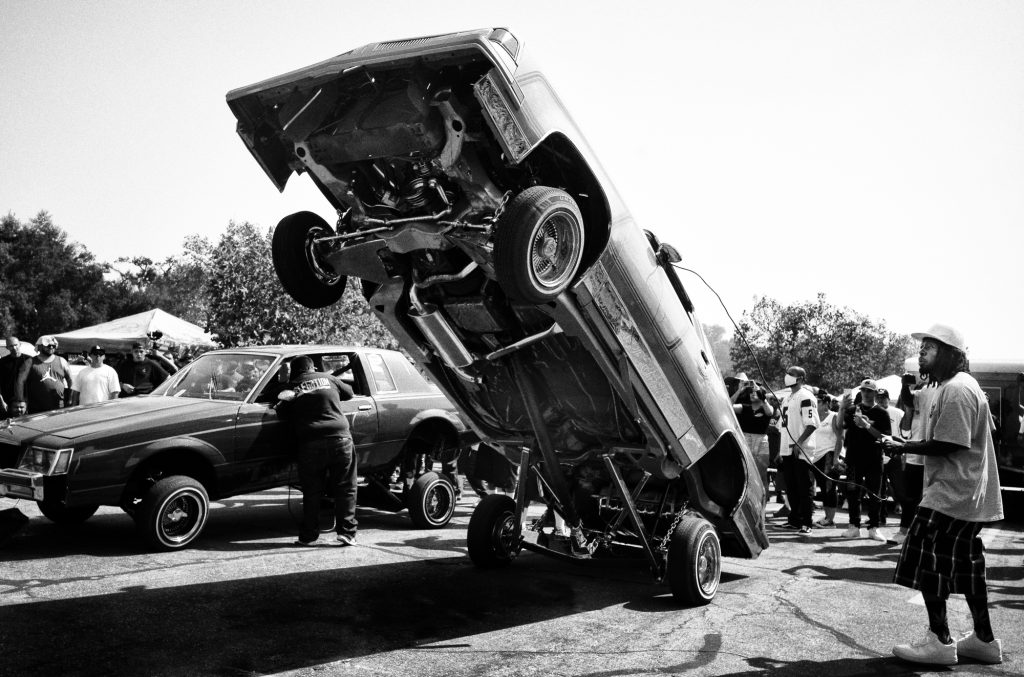 photo by Brad Mirman
Finding Interesting Subjects to Photograph
Once you start meeting and photographing gang members, you will begin to earn their trust. They will in turn introduce you to other members who could be potential subjects. Work on building your street photos portfolio on Instagram to gain recognition. As your Instagram profile grows, take advantage of using social media to network. Direct messaging is an efficient way to casually reach out to prospective subjects.
I have found throughout my travels shooting gang riders, low riders, prostitutes, gypsies, and junkies that if you treat people with respect and understand you're in their personal space, they will adhere. We are really not so different from each other. We may look different from one another, but most really just want to be seen and valued.
Gaining Street Recognition
Starting with a body of work should be your first goal. Next, cultivate your social media growth and create a presence for yourself. It's also important to have people in your life who will give you honest opinions of your work. I always ask the question, "who am I shooting for?" The answer should always be for yourself, you are creating photographic art. If you are taking pictures for other people, then you are not doing anything to develop your own unique style. None of this happens overnight, so continue to get out onto the streets and keep capturing images. You will learn more about urban street culture as you immerse yourself in these worlds. You will gain greater insight into different people and this will help you to figure out who you are as a photographer.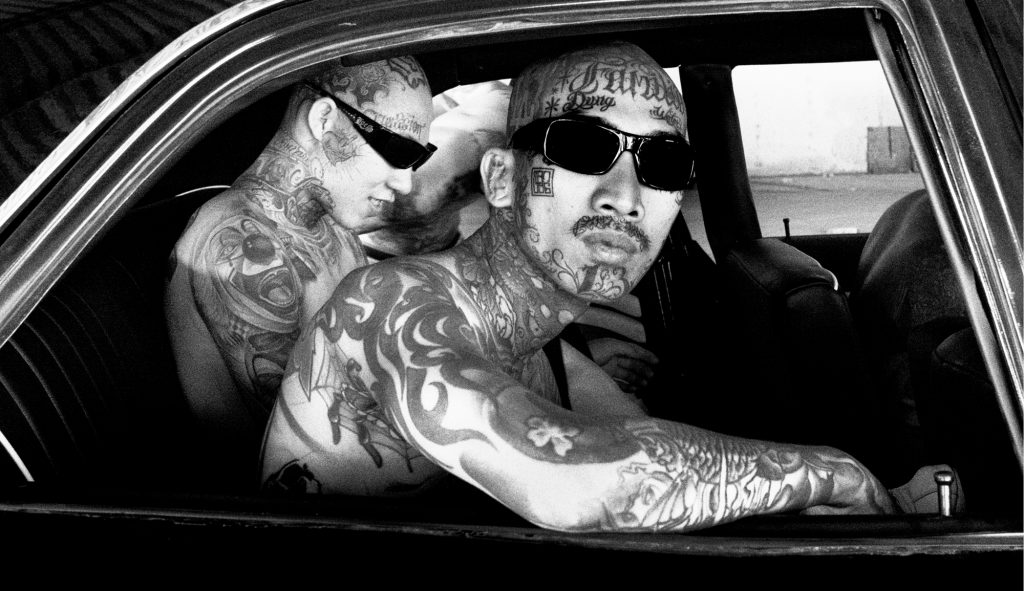 photo by Brad Mirman
Parting words
Street photography is a type of photography that continues to grow in popularity as both enthusiasts and professionals seek to find the right impromptu moment in public spaces to capture their desired image. It's important to remember that defining your style is one of the most important steps in distinguishing yourself from other photographers. Spending time on the streets, shadowing more seasoned photographers, and continuing to take photos will help take you to the next level. Street photography gives us a peek into communities and everyday life we may not see otherwise.
Brad Mirman's Book, "Street Life", is available here.
The post
Street Photography Tips: Exploring East LA Street Photography
appeared first on
Frame by Frame: A Samy's Camera Blog
.