A
couple weeks ago, I was invited by Sony's Digital Imaging Team to attend an exclusive two day photography experience in San Diego, California. During those two days, I had the opportunity to get plenty of hands-on time with the new
 

Sony A7R II full-frame Mirrorless camera
as well as
Sony lenses
and get the experience needed to do a Sony A7R II Review.
Kimberly Genevieve - Sony A7R II Review
This was such an incredible way to meet so many inspiring photographers from around the country including Sony Artisans, Brian Smith and Vivienne Gucwa. Thanks to the Sony Camera team, I was able to enjoy a whole lot of "firsts" including a private hot air balloon ride over San Diego, sailing the north harbor during sunset, and a personal VIP tour of the San Diego zoo. It was an unbelievable experience!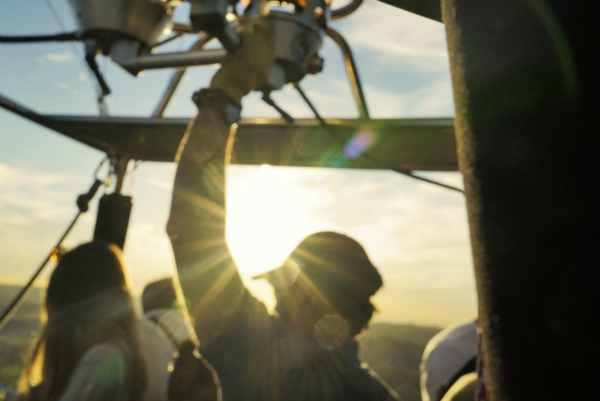 We had our choice of Sony cameras to choose from, but I was pretty set on trying Sony's new A7R II digital camera.  I've heard really great things about this camera since it hit the market, and I figured this would be such a perfect opportunity to finally play with one of them! To be honest I used to collect the Sony cyber-shot cameras and I would upgrade to the new version as soon as it would be released in stores.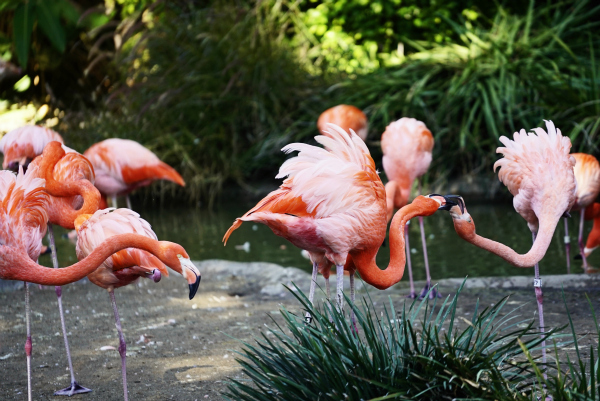 I'm pretty sure the first cyber-shot camera I ever purchased 
back in the day
 only produced 6MP images. Fast forward many years later, the Sony A7rII produces 42.2 MP images with 4K video - very impressive! After the initial introduction by the Sony team, we all picked up our chosen cameras and tried to figure out the basic camera settings before setting sail around the San Diego waterfront.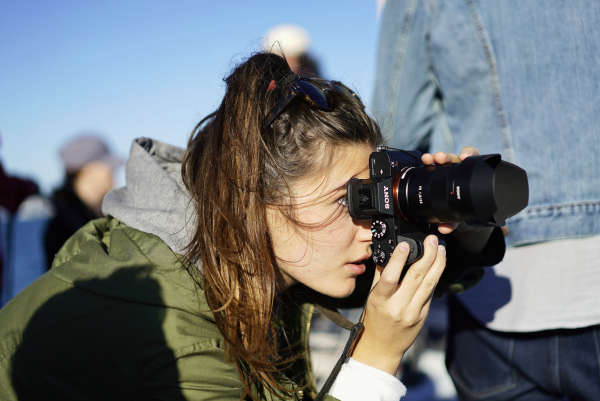 With so much technology in such a compact camera, I was surprised by how much lighter the Sony A7rII is than my Canon Mark 5D III. Even with Sony's 70-200mm F2.8 G SSM II lens on the body, the camera still felt light and easy to shoot with.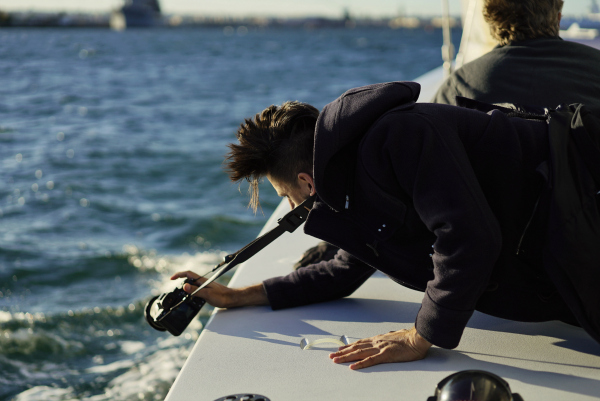 However, since I am so used to using my 5D with a battery grip, I would still recommend getting a battery grip with the Sony A7rII camera. I feel like it would have given me the extra amount of comfort and ease of flexibility, especially when it comes to photographing vertical images. Another great option with the A7rII is the ability to use any lens that you already own with the Sony camera body.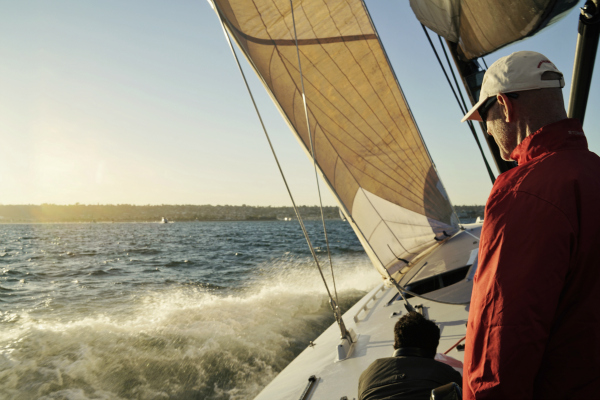 It doesn't matter what brand you currently have or how old your lens' are, all you need is the right adapter. Sony was kind enough to supply me with an adapter to fit my Canon lenses which was great to try out and compare between the lenses Sony was supplying vs. my own Canon lenses. What I noticed was that some adapted camera lenses might have a bit of trouble with the Auto Focus, so be sure to keep that in mind before making the purchase. What I found surprising was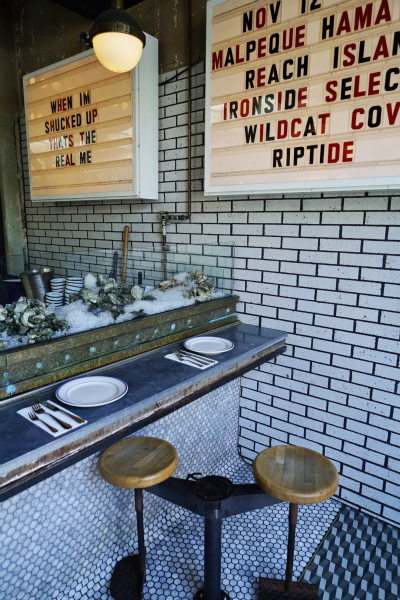 the fact that I mostly kept shooting with the Sony lenses instead of my own Canon lenses. The sharp image quality kept me glued to their lenses. After the first day, I left my Canon lenses in the hotel room and just continued shooting with the Sony lenses because I was so impressed with the way my images looked. I'd be lying if I said it didn't take me a little while to get used to the camera itself, and the menus, and custom buttons, but once everything was set, the rest of the weekend was a total breeze with this camera. There are so many functions and menu options on the camera that it can be a bit overwhelming at first, but once you know exactly where your settings are located and how to get to them, you'll find your way around the Sony A7rII easily.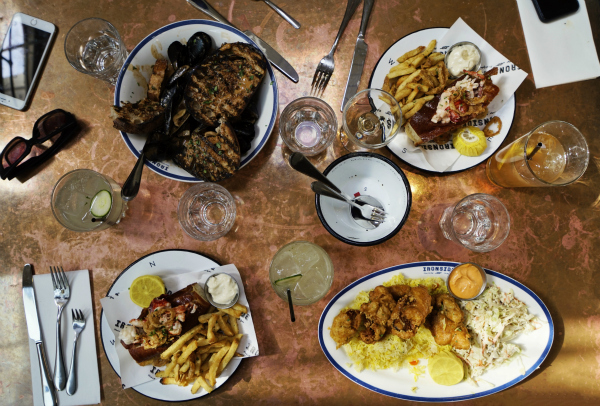 Another great option with the Sony A7rII is the Electronic Viewfinder and the ability to preview shots without having to take your eye away from the viewfinder. It was amazing to take a photo at the San Diego zoo of moving animals and then seeing it right there in the viewfinder. It really came in handy when I was trying to photograph a moving subject in the middle of the day... sometimes it's nearly impossible to see what you're doing, so the option to see the image moments after capturing it without having to remove your eye from the viewfinder is extraordinary! This is definitely one of my favorite perks!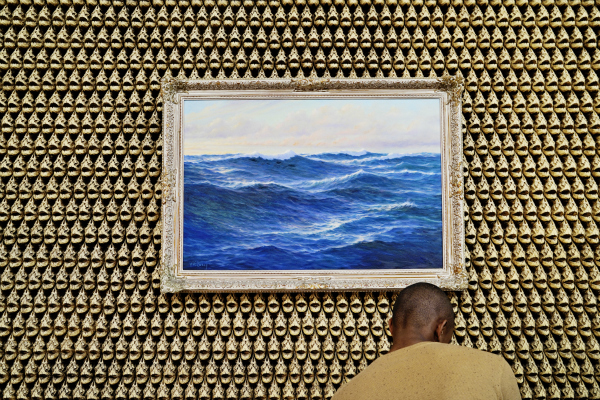 One more feature that I love about the Sony A7rII is the built in WiFi connection that allowed me to transfer any image easily from my Sony camera directly to my iPhone. It's such a great feature for those of us that are connected to different social networks such as Instagram and Facebook. This feature makes it super simple to share photographs right away! One of the only downfalls I encountered while in San Diego shooting with the Sony A7rII was the poor battery life as well as the single card reader slot. I've really grown to love having two card reader slots with my 5D Mark III. It's so convenient when I am shooting RAW for a major campaign. This allows me to continuously shoot longer without having to take a break and switch up my card. When it comes to battery life on the Sony a7rII, it's best to have a couple of back-up batteries with you at all time. It's quite easy to go through a battery with consistent shooting, especially while capturing video.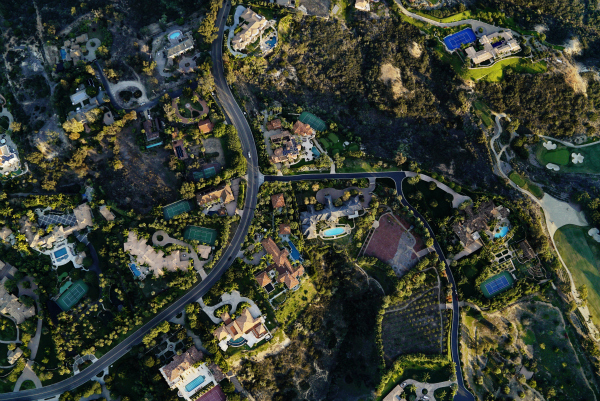 Thankfully Sony provides new camera owners with two batteries in the box, and they've also added a USB cable and external charger so you can charge both batteries simultaneously (one in camera and the other in a wall outlet). Personally, this wouldn't stop me from purchasing this camera, I would just make sure to always have extra batteries with me at all times. I mean, this is basically something that most photographers make sure of on a daily basis, so it's not any different with this camera.
My Final Thoughts
My overall experience using Sony's A7rII camera was very positive and a refreshing experience as I've been a Canon user for over 6 years. Am I ready to ditch my entire Canon camera system for Sony?
I'll be honest and say probably not quite yet. I think Sony is onto something really fantastic, and their lens line-up and glass was very impressive. However, I didn't feel like I got a real world test of the camera in my own shooting environment. The event and activities that Sony put on were fantastic shooting opportunities, but being able to shoot with the Sony A7rII in a full lifestyle or studio session will be the real test for myself. I am used to shooting in a more controlled environment with professional subjects, but my time in San Diego with the Sony A7rII was A++ and I cannot wait to play with this camera some more.