Looking for a camera bag or backpack with the winning combination of functionality, style, and durability is no small task. Not being a total expert in the world of camera backpacks/bags, I took on the challenge to find the best options. I found many options in the marketplace, and the choices vary widely depending on your genre.
The Round-up of the Best Camera Bags and Backpacks by Genre
---
Top Choices for Landscape and Adventure Photographers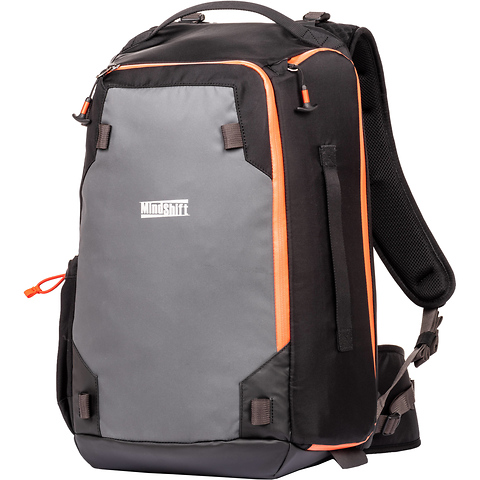 Landscape and adventure photographers seek out camera backpacks that are strong, water-resistant, and high-performing. The MindShift Gear's PhotoCross 15 backpack meets these requirements and more. Tough and rugged on the outside and still comfortable enough to have lasting power for a day of capturing outside imagery.
I loved the extra-large outer side panels for quick access and weatherproof materials to protect your gear. Additional outside straps for a tripod or jacket and inside you will find assorted dividers to assist in the organization of all your photographic accessories. I found more than enough space to house three to five lenses and our favorite DSLR/Mirrorless camera.
---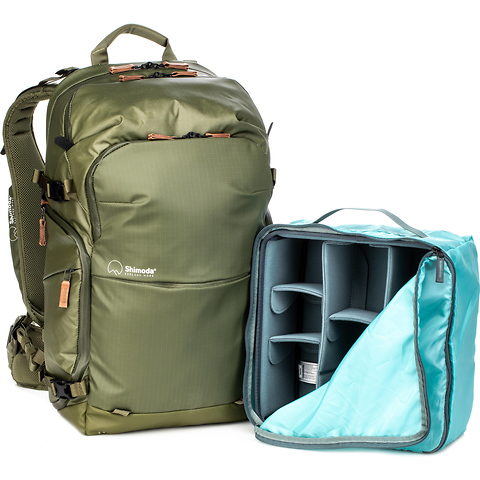 Photographers who are on the move traveling to find their next adventure will be enticed by the Shimoda Designs Explore v2 series of camera backpacks. The smartly designed v2 30 is economically sized to meet international and domestic carry-on regulations. Shimoda has also developed the v2 25 for a more compact camera backpack if you are looking for a more compact design.
These backpacks were created with Landscape users in mind who want a durable yet sleekly designed companion for their photographic equipment. The E30 contains lockable zippers, a hidden passport area, and numerous access points for easy access options. Smart travelers will be fond of the ease in compartments for both Mirrorless and compact DSLR cameras. Additionally, I was thrilled with the custom fit for both male and female photographers.
---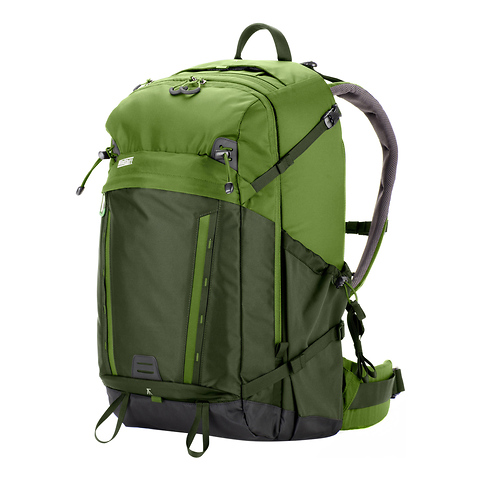 The MindShift Gear BackLight 36 is designed for the extreme adventurist photographer seeking a strong, durable, and resilient backpack. I was immediately taken by all the options offered to protect your gear that cater to a rugged day in the field. I found it easy to access all of your gear via the back panel without having to remove the backpack. I then explored the front of the backpack and realized how much space there was for personal gear, including clothing, gloves, and dedicated separate compartments for a 10: tablet and 15" laptop.
Equally impressive, the Ergonomic zipper pulls for ease in gripping open, adjustable dividers for larger lenses, gear, and all your photographic essentials. Also included lumbar support on the rear panel, various ice axe loops, a daisy chain, and a seam-sealed rain cover.
---
Top Choices for Urban/Street Photography Bags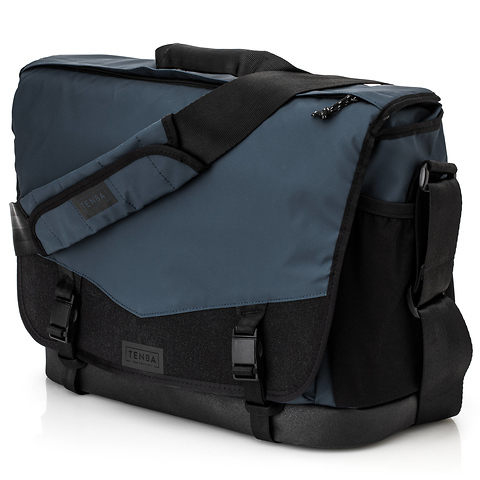 Photographers focused on finding a camera bag that will easily transition from street photography to landscape photography will be impressed with the Tenba DNA 16 Pro Camera Messenger Bag. I was excited to find a messenger bag that could easily adapt from being a daily laptop bag to ready-to-go on-location shoots.
I could easily see that the DNA bag is designed with top-quality durable materials and had unique features. The one that topped my list was Tenba's exclusive whisper hook closure, which features silent opening and closing flaps. The distinctive design ensures that the flap stays closed and your gear is protected. Additionally, waterproof resistant, quick access top zipper and removable padded inserts help round out this messenger camera bag.
---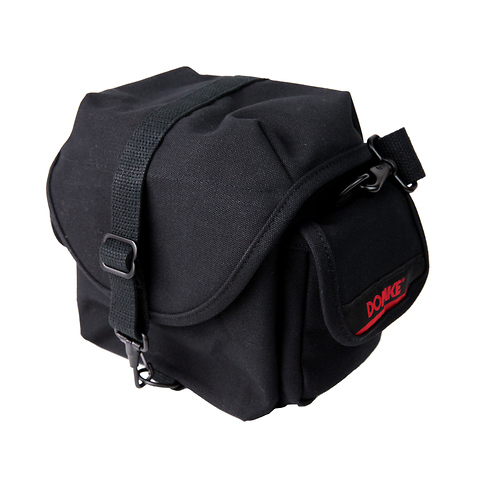 I was eager to experience the one and only F-8 Domke small shoulder bag that has been on the market for over 40 years and is the official camera bag for the White House News Photographers Association. We were not disappointed! Designed to carry smaller DSLR camera accessories and up to 2 bodies, it's a perfect bag for daily shooting.
The F-8 can easily be customized with the included removable padded partitions, five easy-to-access pockets, and a zippered pouch inside the weather flap. I also loved the option of purchasing an F-8 in the water-resistant option of cotton canvas or rugged waxed cotton This is one of the most durable camera holsters I encountered in the smaller camera bag market.
---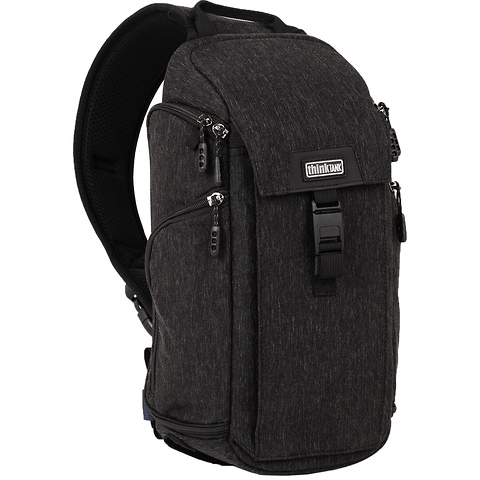 Upon first look at Think Tanks Urban Sling Bag, I was sold on the ultra-easy accessibility of reaching your gear with ease from either side without having to take the pack off. Designed for the mirrorless camera market with dividers adequately placed to fit your camera gear. I was also intrigued with the innovative "Sling Both Ways" functionality that allows the user to sling over either shoulder.
Although smaller than most of the bags I discovered, the Access 8 still manages to accommodate all the essential mirrorless gear needed for a day of shooting. A lightweight, sleek design with the capacity to hold a mirrorless body, several lenses, accessories, and an outer small tripod place holder.
---
Favorite Choices for Portrait Photography Bags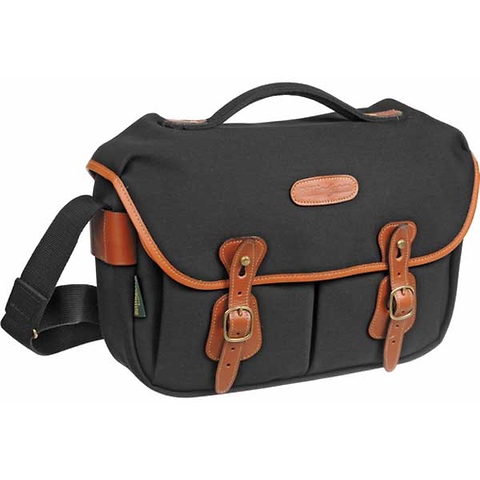 One of my favorites, the Bellingham Hadley Pro is a high-quality bag designed for photographers seeking design and quality oversize and ruggedness. The Hadley Pro was created not just with photographers in mind, but also for content creators and journalists. If you prefer shooting with a mirrorless camera and are on the search for a well-designed smaller bag, this is the bag for you.
The Hadley Pro has the capability for your camera and gear to stay organized while inside a compact-sized bag that has expandable front pouches and inside dividers. A waterproof zippered back pocket is helpful for ease in access to manuals, tickets, and other small documents. The Hadley is well designed for long shoots and photographers who are not needing quick access to their gear.
---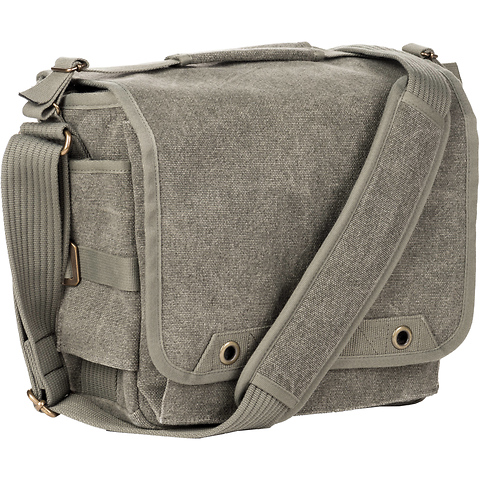 Think Tank's Retrospective is a classic shoulder camera bag that has been in the marketplace for over a decade and is still a photographer's favorite. Retaining the classic style of the original Retrospective, but has new updated features that keep the 10 V2.0 current in today's marketplace. For those looking for a more compact design, there is also a Retrospective 5 and 7. Retrospective enthusiasts looking for larger sizes will be happy to explore the expansive 20, 30, 40, and 50 styles.
Many claim the Retrospective bags are the most comfortable shoulder bags available. One of my favorite features of the 10 V2.0 was the ultra-soft form-fitting cotton canvas that is also water-resistant and durable. The 10 is lighter than its predecessor and has many expandable options allotted for all of your photographic gear. Wrapping up, after spending time investigating the Retrospective 10, it was easy to see why it is considered to be a timeless, classic camera bag and is sure to be around for many more years to come.
---
Last Thoughts
There are so many options out there when it comes to making the ultimate decision in choosing the best camera bag for you. There is no one perfect bag, but many great options depending on your photographic needs. I would advise choosing a bag that best fits your body size, and has adjustable straps. The next consideration is how much gear you plan on toting with you and finding a size-appropriate bag or backpack. Lastly, I believe the winning combination of the three "Fs" Functionality, Fit, and Frequency will help lead you in making the best decision in choosing a perfect camera bag.