Moses Sparks, one of the top wildlife photographers, details the camera gear he carries and how to pack a camera bag for your next photography adventure.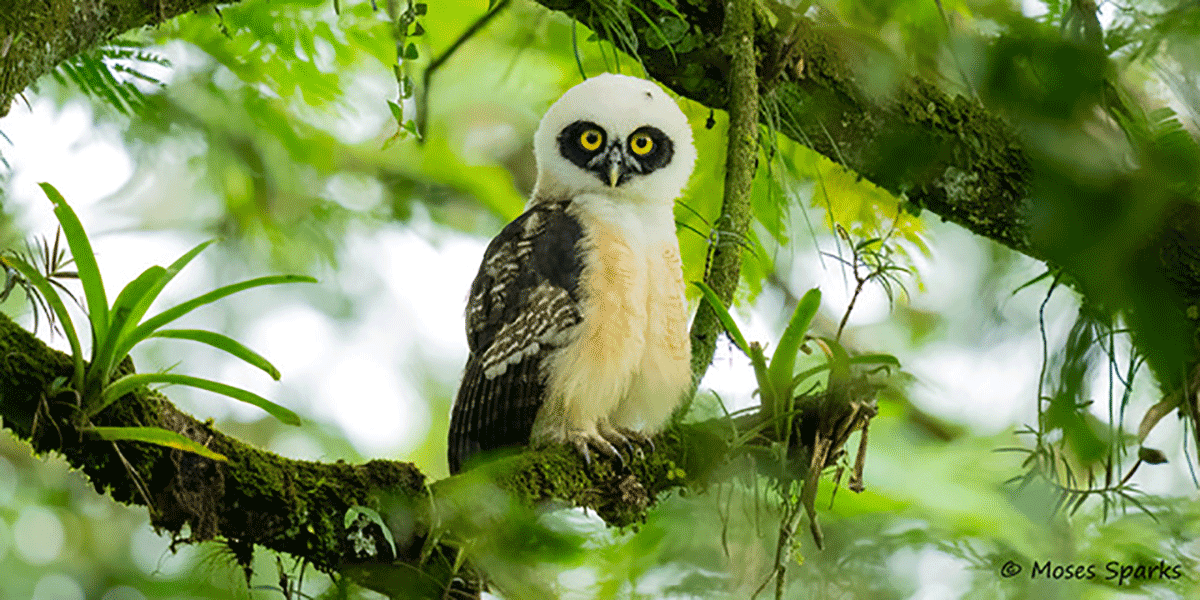 Packing essential camera gear so that it's safe, but also accessible when you need it, is crucial to wildlife photography -- just ask top wildlife photographer Moses Sparks. Follow Moses through the dim rainforest in Hawaii to learn about the cameras and lenses he carries, and how to pack a camera bag for wildlife photography.
A Journey into the Wild
After a friend loaned him a Sony Super Telephoto lens, Moses began shooting local animal photography during his hikes. He started posting his wildlife photographs online and was overwhelmed by thepositive responses he received.
The National Park Service reached out and offered him the opportunity to spend a few weeks on the Big Island of Hawaii shooting five of their most endangered birds. Sparks spent much of his time there in the rainforest and on the perimeter of the volcano. He managed to find all five birds and capture them in flight. Following the images' wide distribution, the calls began to come in.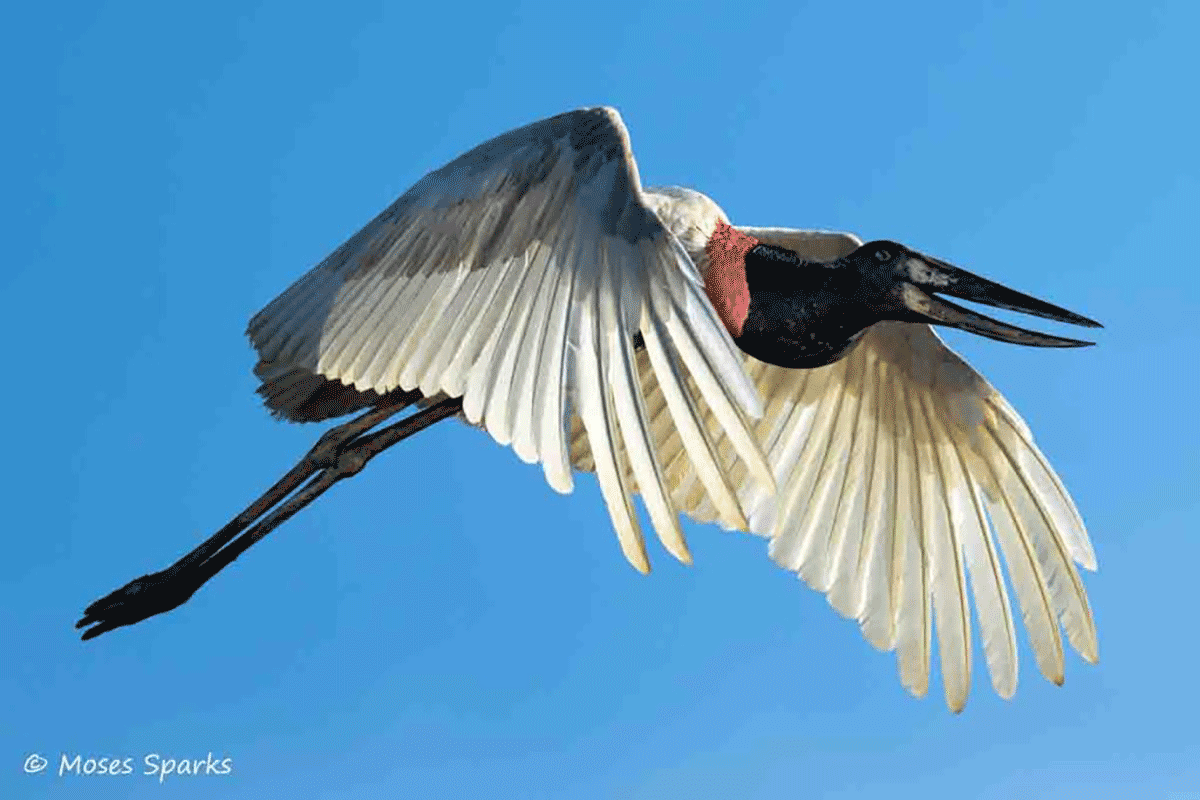 Over the past three years, Moses' newly found Wildlife Photography career has led him all over the world including into the rainforests of Costa Rica, the Gulf Coast of Florida, and onto the African plains.
Challenges in the Wild
Wildlife photography is a very gear-intensive genre of photography. One of the biggest challenges in shooting wildlife in remote locations is getting photography gear safely to the destination. Learn what to pack and how to pack a camera bag for wildlife photography from the expert.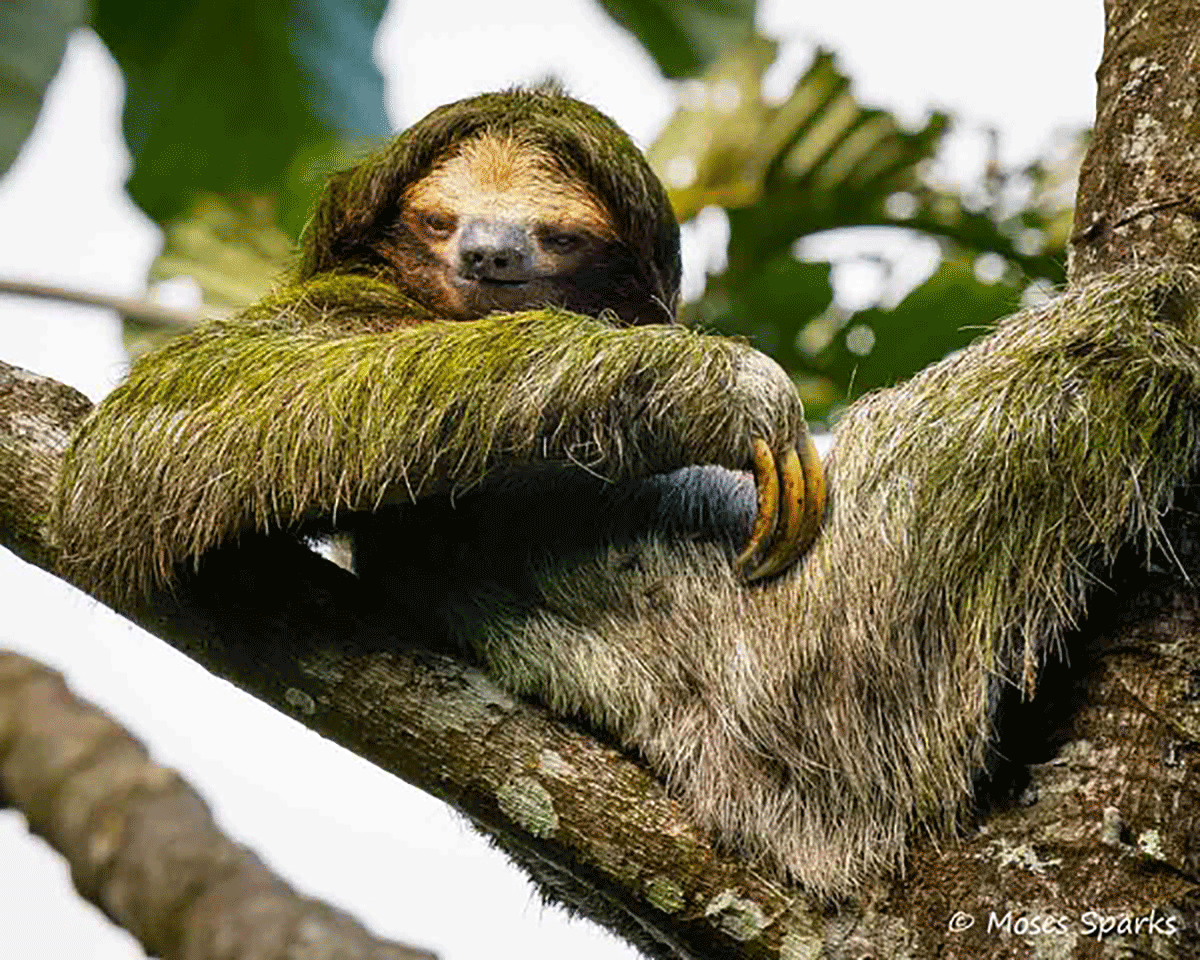 Essential Gear for Wildlife:
Moses has created a streamlined system for transporting and using his gear on location. He carries three camera lenses and three camera bodies, each lens is specific to each camera body and he does not switch lenses and bodies in the field. Instead, Moses recommends having a dedicated camera paired with one specific lens. Moses has found that no matter how careful you are, when you change a lens in the jungle, you may end up with spiders and little critters inside the camera body, not to mention pesky dust on the sensor. You also run the risk of missing shots when switching lenses.
Moses' gear setup is as follows:
Moses also takes both Sony Teleconverters: the 1.4x and 2x. This allows him to turn a 400mm lens into a 560mm f/4 with the 1.4x teleconverter or into an 800mm f/ 5.6 with the 2x teleconverter.
Moses always carries extra Sony Tough CF Express Type A memory cards enclosed inside his Think Tank card wallet; a Black Rapid Sport Breathe camera strap with quick disconnect connectors on his cameras; a lightweight carbon fiber tripod with a lightweight aluminum head and extra batteries with him into the field.
How to Pack the Camera Bag
Moses uses a well-thought-out system of camera bags and luggage to transport his gear safely and efficiently when going on trips that require airplane travel:
* It all starts with the Mindshift Elite 45 Backpack, an excellent hiking camera backpack that works just as well for travel. The Mindshift backpack comes with a camera cube. The cube securely fits up to 3 cameras, 3 lenses, and small gear like teleconverters, batteries, and memory card wallet.
* Moses securely packs his 3 cameras into the camera cube and then places the entire cube inside a standard-sized carry-on rolling bag.
* The second bag Moses takes with him is a larger, check-in-sized rolling suitcase that gets checked onto the airplane. This large suitcase holds all of Moses' less fragile gear including a tripod, the empty Mindshift Backpack, hiking boots, clothing, water bottles, and anything else that is not fragile or expensive.
* Lastly, Moses brings a messenger bag for his laptop, which he uses regularly to back up and edit his work in between shoots. Also, in the messenger bag are Moses' headphones, battery chargers, small flashlights, and an extra set of eyeglasses. This bag can also double as a small camera bag to use on location as it easily holds a camera body, 70-200mm lens, 24-70mm lens, and 16-35mm lens.
* Once Moses arrives on location, he pulls out the empty Mindshift backpack, places the camera cube with his camera gear inside, straps his gear on, and is ready for the field.
Moses has encountered situations when traveling, where airlines have attempted to gate-check his compact carry-on roller containing his camera and gear. In such cases, if unable to convince the airline otherwise, he suggests you can easily pull the camera cube out of the roller bag and carry it on board. It effortlessly fits under the seat or in the overhead bin. This will provide you with peace of mind, knowing you will not have to relinquish your valuable gear.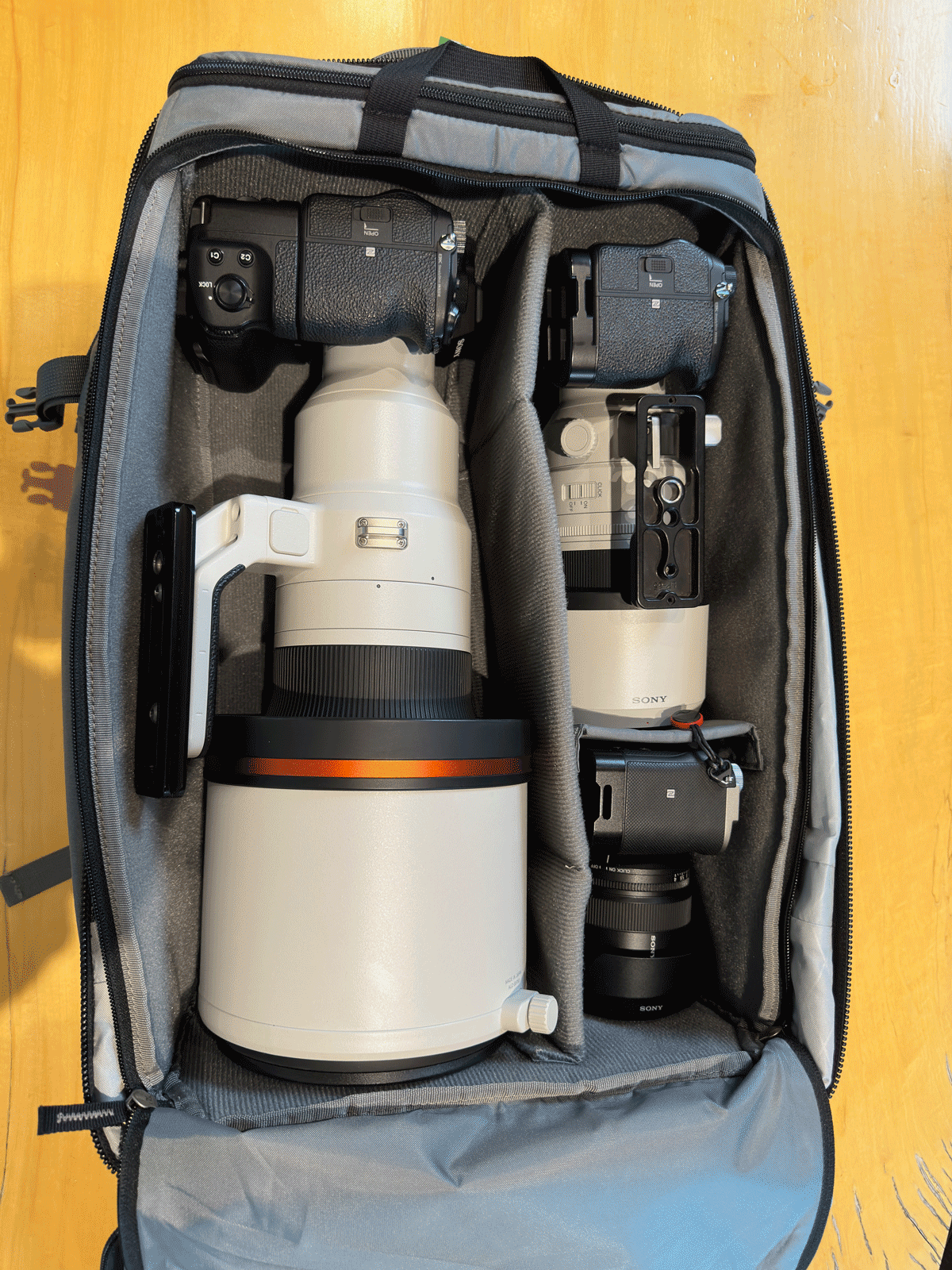 Take a Closer Look Inside Moses' Camera Cube:
While packing your camera bag is important, it's the gear inside that makes all the difference.
Moses considers the Sony FE 400mm f/2.8 to be an indispensable lens that performs exceptionally well in low-light conditions. Even on the brightest of days in the rainforest, the light will usually only be about 2 percent of its maximum when it reaches the forest floor. Moses counts on the Sony FE 400mm to capture images under these challenging light conditions.
The Sony 70-200 2.8 GM II lens has a shorter focal length and it is critical to have when animals or objects are getting closer to you. You will find many more options for framing your subject with a shorter zoom lens. The close focus abilities and magnification of the Sony 70-200mm GM II lens are optimal for capturing small animals, such as frogs, bats, and small birds, because it also serves as a macro lens.

He also includes the Sony Alpha a7C paired with the small, lightweight Sony FE 20-70mm f/4 G lens. It is a perfect choice for photographing landscapes, trees, and scenic things shot while inside moving vehicles.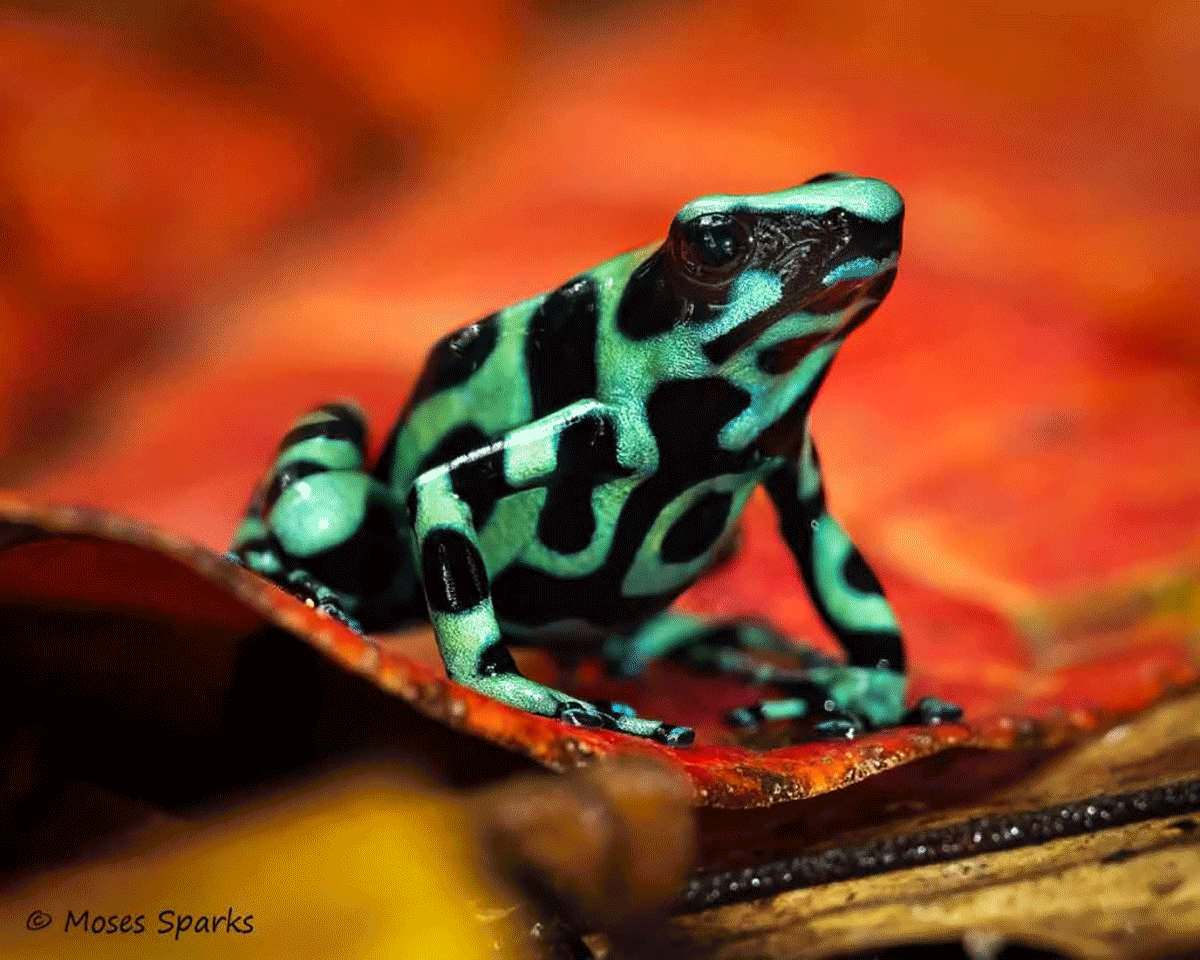 Moses's Top Tips for Shooting in the Wild
Be willing to get up early and walk far to capture your desired image. Animals are most active in the early hours when they are hungry.
Always attempt to have your camera at eye level with the animal you are trying to photograph. Think of it as being face-to-face with the animal. People are more likely to connect with these types of images.
Before using your camera or lens out in the field, practice with the gear, learn it inside and out. Familiarize yourself with every dial and button. The goal is to be able to change all of the settings when on location without even thinking about it. When in the field, you will not have time to learn the features of your camera and lens.
Accessories like straps and bags are often just as important as the camera and lens. Make sure you have a solid, functional camera strap so you can handle your camera with ease. A hiking camera backpack provides ample room for all of your gear as you roam around looking for wildlife to photograph while stowing away tidily on your back to leave your hands free for those in-the-moment shots.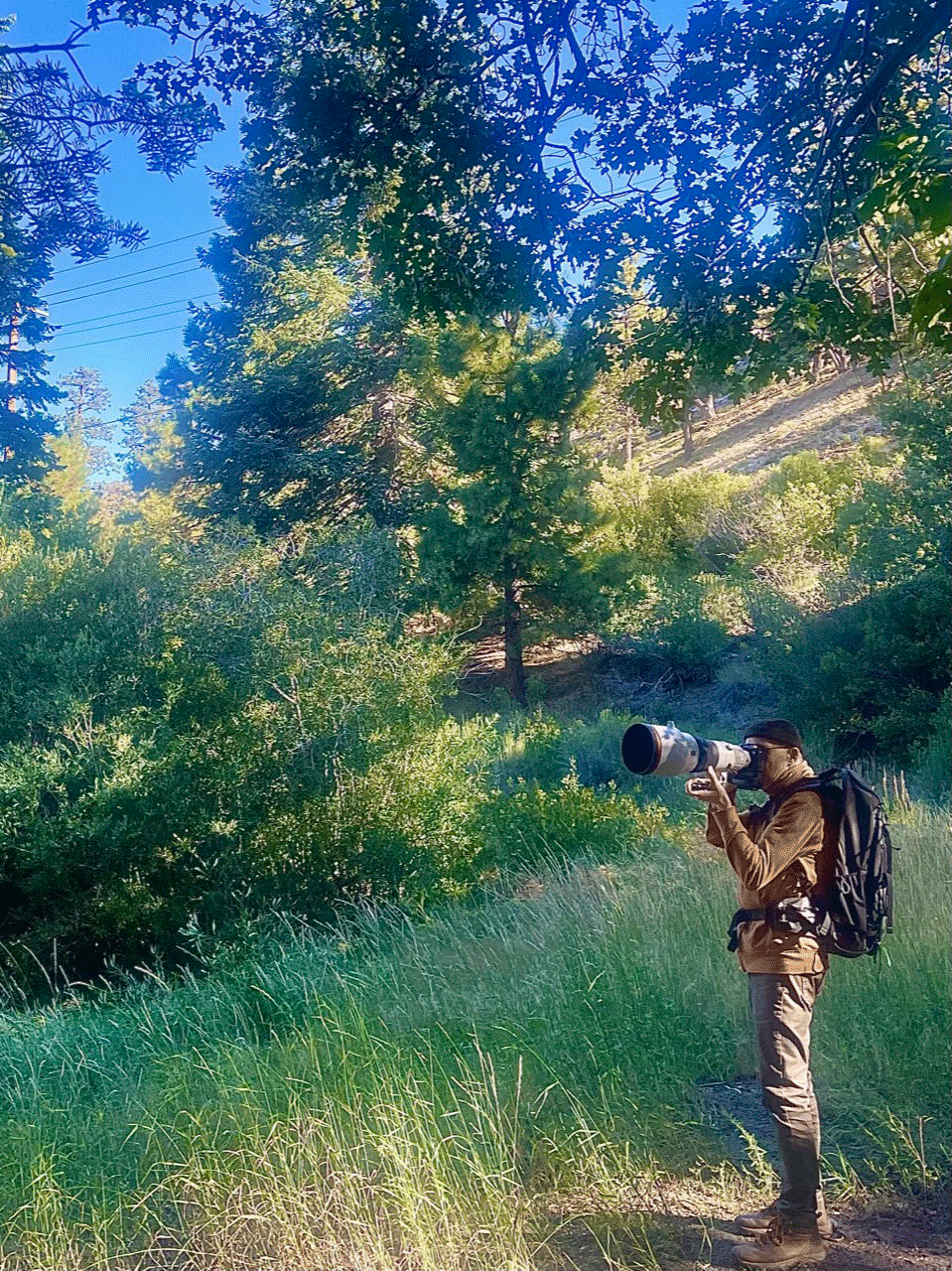 Last Thoughts:
Over the span of thirty years, Moses Sparks has photographed movie stars, presidents, athletes, models, and CEO's. Until recently, Moses was an editorial and staff photographer for NBC Universal in Los Angeles, CA. When the pandemic hit, his position at NBC was brought to a halt. With a newfound abundance of time, Sparks became an avid hiker -- with camera in hand, naturally -- which led to his passion for wildlife photography.
Fast forward three years and Moses is currently working on collaborative projects with various wildlife conservation organizations. These efforts are close to his heart and he feels he is doing something that is good for the world while having a wonderful time doing it. Moses hopes his photography work will help to preserve rainforests, forests, and jungle habitats for animals all over the world. He is also working on a photo book, speaking engagements, and upcoming photography workshops.
You can find more of his exceptional wildlife photography online at mosessparkswildlifephotography.com.