When it comes to taking photos, most people are fairly equipped with mobile devices in their pockets. However, for professional grade images, we've got to step up our game. In order to capture quality wildlife photos, it's essential to use a camera that is fast, has the right features, and a dedicated image rendering system that a pro would use.
DSLR vs Mirrorless Cameras
What type of cameras are professionals using? You'll have a choice between a professional grade DSLR or mirrorless camera but which is better for wildlife photography? DSLR had been the longstanding camera choice for photographers, but advances in mirrorless camera technology have changed the photography scene.
Features of mirrorless camera systems that make it the superior choice:
Light and compact due to the lack of internal mirrors
Real-time live preview represents the exact image in the viewfinder
More auto-focus points for greater control over framing
Improved frame rate for more frames per second
No blackouts between shots
Must Have Features for Wildlife Photography Cameras
Getting the advice of a pro on this subject is always helpful. But there are a few things any wildlife camera should have. While there is a little bit of leeway on which features are absolute must-haves, we believe most professional field photographers will agree that the following features are a necessity, particularly for capturing high quality wildlife images.
Low Light Capability: The ability to shoot in low light is needed since many animals linger in dimly lit areas.
Shooting Speed: Few animals are going to stand still and let us take their picture, so we need the best frame rate and shutter speed we can get.
Full Frame: The biggest benefit of full frame cameras is their dynamic range. Because of the larger pixels the camera can capture the full brightness range of a nature scene without sacrificing quality.
Auto Focus System: Almost any modern camera has auto focus, but only the auto focus on a professional quality camera will be fast and accurate enough to carry the day on a wildlife shoot.
Robust Camera Construction: Naturally, water and dirt are the most obvious outdoor hazards when shooting in the field. Your camera's construction should be robust, ideally built with a magnesium frame and weather-sealed for long term use in the field.
Best Mirrorless Cameras for Action & Wildlife Photography
There are plenty of great cameras out there that will serve you well as a wildlife photographer. We have selected a shortlist of the three we think are best, that professionals recommend, and that sell very well on the professional market. All three of the following cameras have the features mentioned above and are easily among the most competitive, professional mirrorless camera systems on the market today.
Sony Alpha 1
The Sony Alpha 1 is an excellent choice for any photo project. This camera body offers the classic design we all love with quality ergonomics, good texture for grip, and big chunky dials and controls. The Alpha1 Manages to have the classic look and feel of early professional cameras while fitting a huge range of features into a streamlined package. The camera monitor swivels out for shooting at odd angles. This is one camera that will not let you down.
Features Include:
50.1MP full-frame stacked Exmor RS CMOS sensor w/ integral memory
Continuous Shooting up to 30fps at 120 AF/AE calculations per sec.
Selectable continuous shooting speeds
240 fps refresh rate, 9.44M dot QXGA OLED EVF
Blackout-free shooting up to 30fps
Anti-flicker mechanical and electronic shutter
High-frequency flicker-free shooting
Anti-Distortion Shutter
Dual drive mechanical shutter for 1/400 sec. flash sync
Electronic shutter w/ 1/200 sec. flash sync
Silent, no vibration electronic shutter w/ Silent Mode
Autofocus w/ 759 phase detection AF points, 92% coverage
Real-time Eye-AF tracking
AI-rendered Real-time AF Tracking
199MP Pixel Shift Multi shooting w/ flash sync. up to 1/200 sec.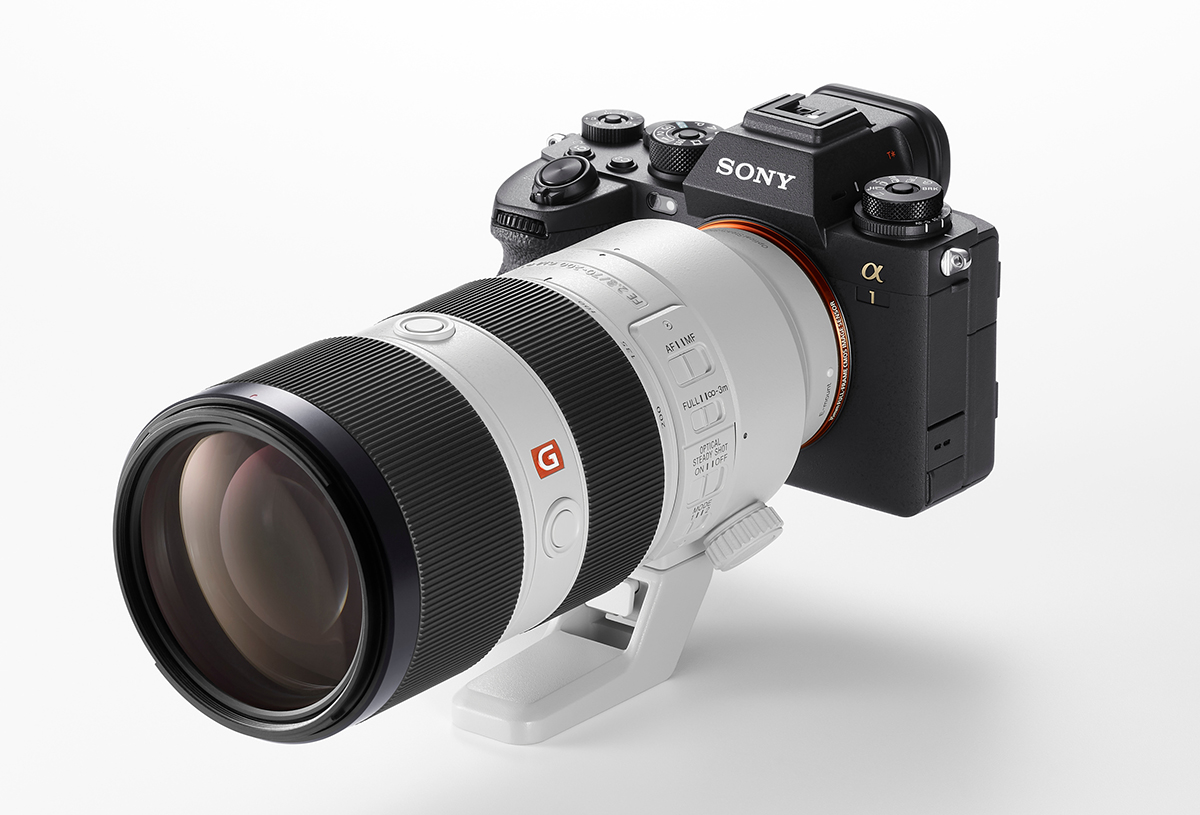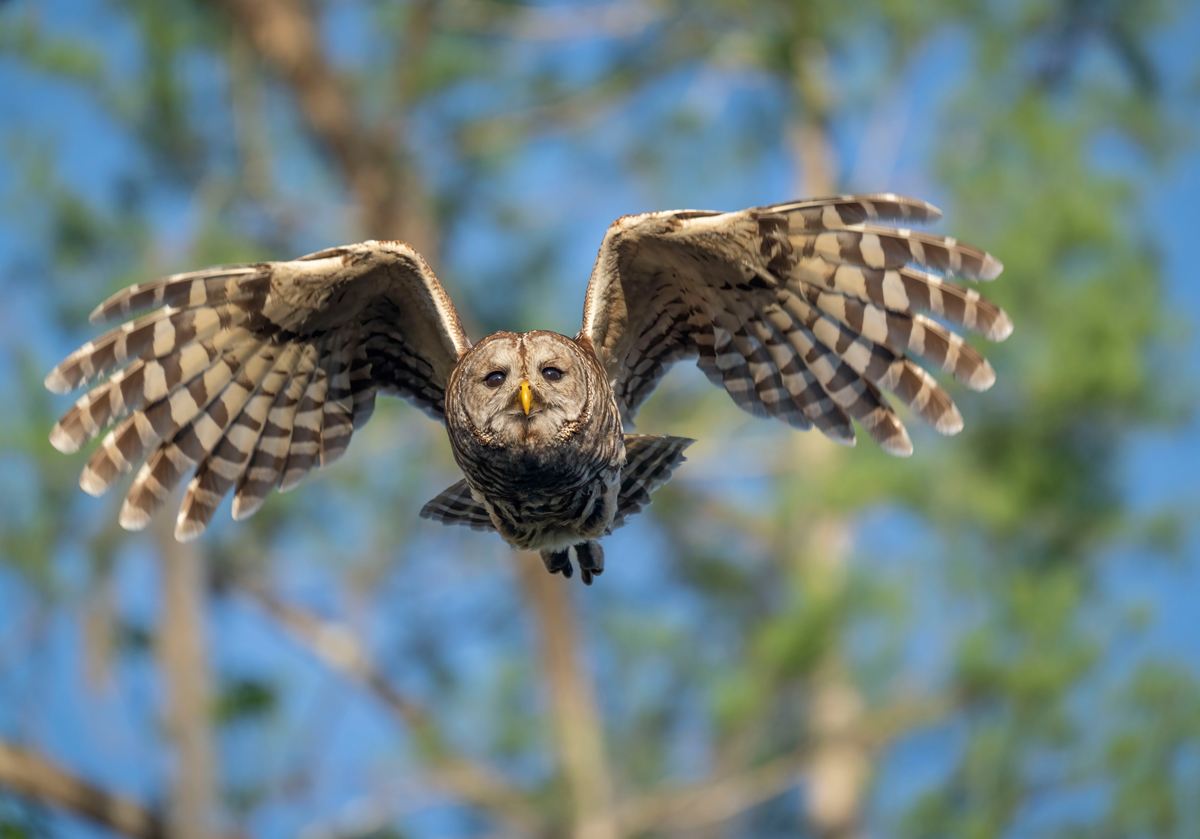 shot with the Sony Alpha 1
Canon EOS R3
The Canon EOS R3 is one of the bigger and heavier camera bodies in its class at 1.8 pounds. But with that comes added features, extra robustness, reduced camera shake, and more battery life than most photographers are used to getting. It is a very strong contender when it comes to performance and in body image stabilization.
Features Include:
High Image Quality with Back-illuminated 24.1 Megapixel Full-frame Sensor
DIGIC X Image Processor with ISO range of 100-102400; Expandable to 2048001
High-speed continuous shooting of 30 fps
Suppressed rolling shutter distortion
1,053 AF Points with Vehicle, Eye, Face, Head, and Animal Detection
Low-luminance limit for AF: EV -7.5
Eye Control AF
5.76-million-dot & 120 fps blackout free EVF with and Vari-Angle Touchscreen
In-body Image Stabilizer for 8 stops of Shake Correction
Dual Card Slots for CFexpress and UHS-II SD Memory Cards
Next Gen Multi-Function Shoe plus Speedlite EL-1 synchronization
Wired LAN, USB, Wi-Fi, and Bluetooth
Enhanced Operating Controls and Accessories
Dust and drip resistance equal to the EOS-1D X
Smart Controller allows you to move the AF point with your finger.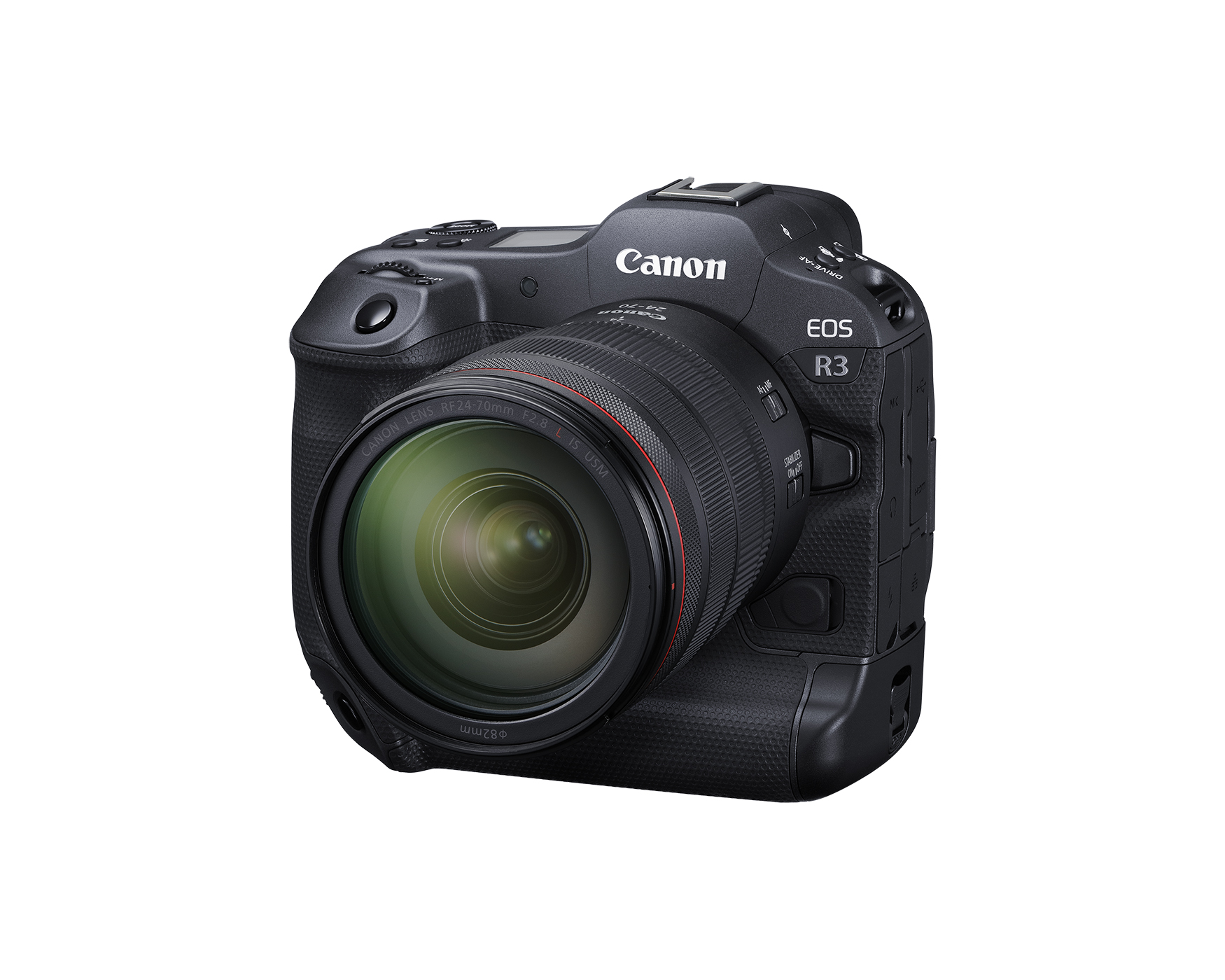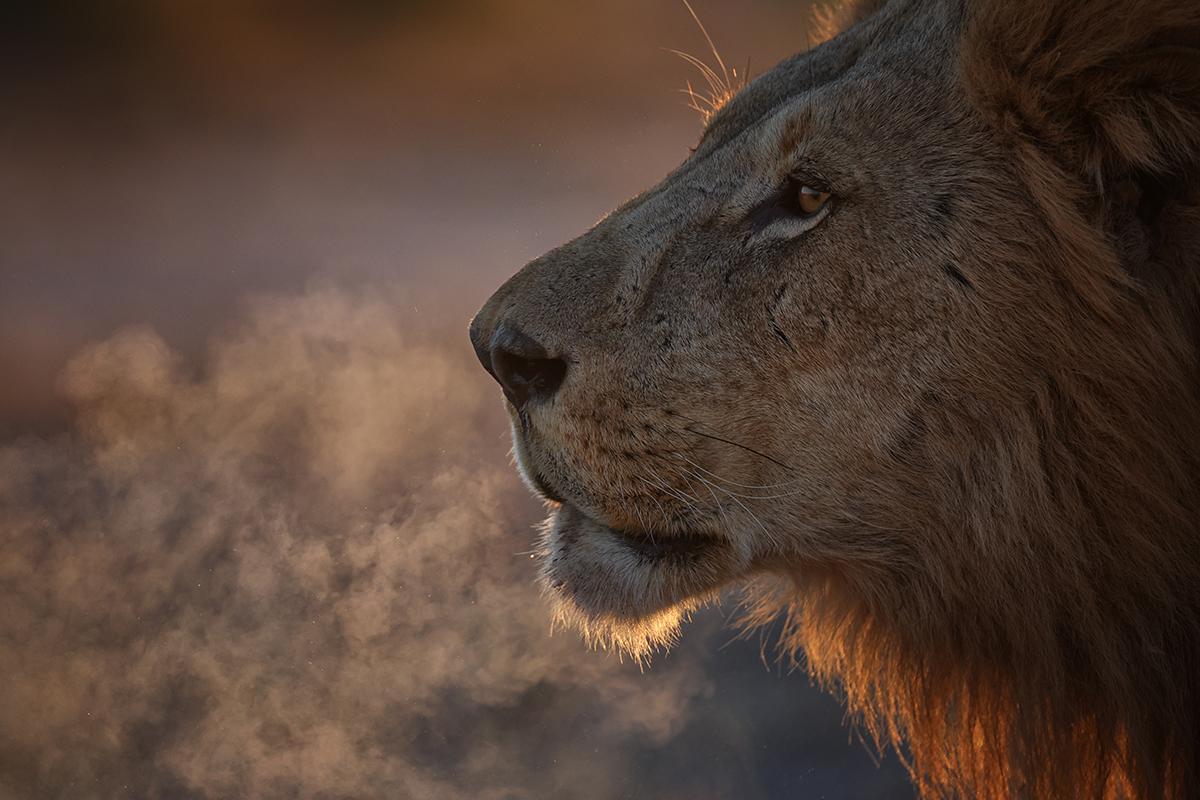 shot with the Canon EOS R3
Nikon Z9
Our final contender for the top three professional wildlife cameras is the Nikon Z9. With its lightning-fast shutter speed, powerful autofocus system, and deep-learning subject detection technology, it's possibly the most intelligent camera on the market in its price range today. While it may be a beefy mirrorless camera, it still offers some of the exterior ergonomic streamlining the Canon EOS R3 lacks, helping to make up for its seemingly cumbersome proportions.
Features Include:
Subject Detection From Deep Learning
Advanced Eye AF System
3D Tracking and Subject Detection
In The Dark Focus
Groundbreaking New Processing Engine
1000 Image Buffer Capacity
Fastest Write Speeds, Dual CFexpress Type B
Silent Mode
Steady Handheld Shooting
Enhanced Electronic VR
Stacked CMOS Sensor, 45.7 Megapixels. Full Frame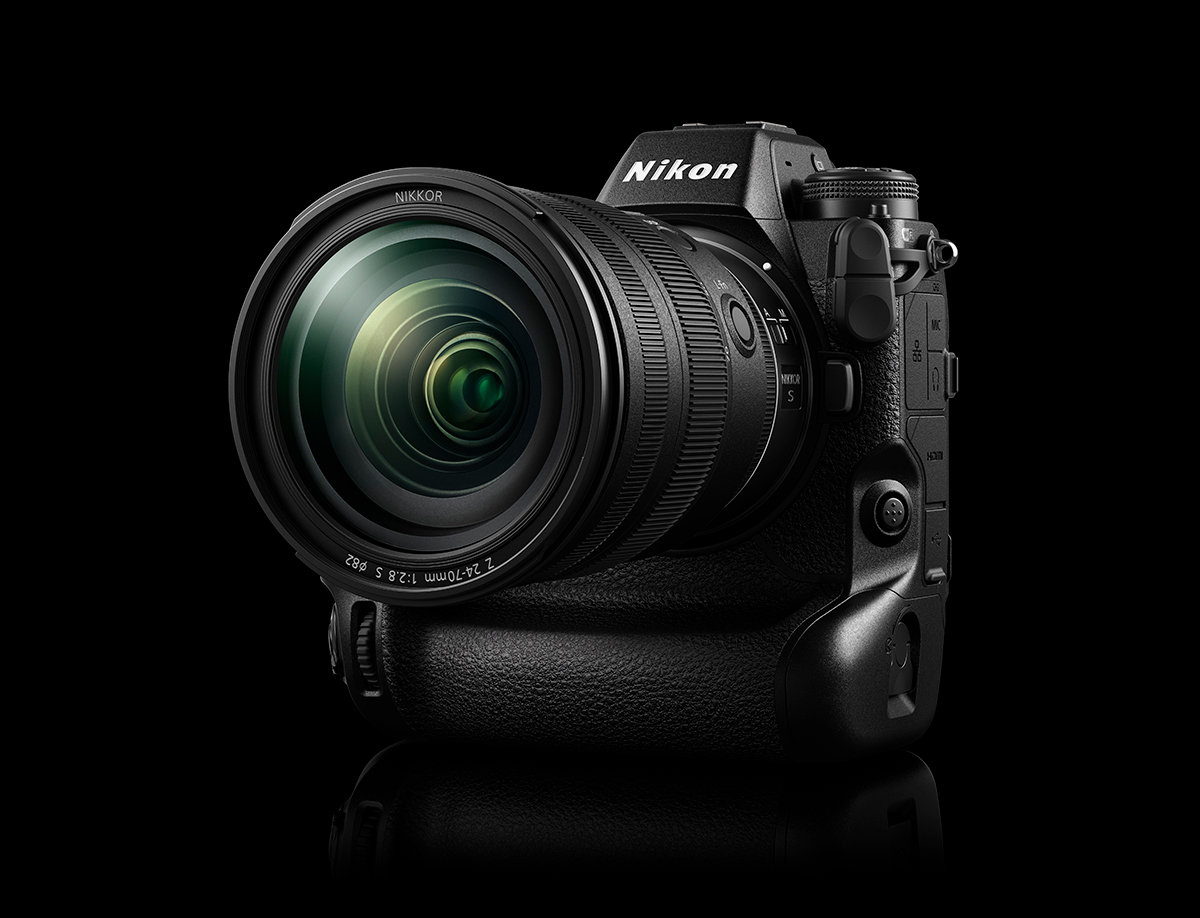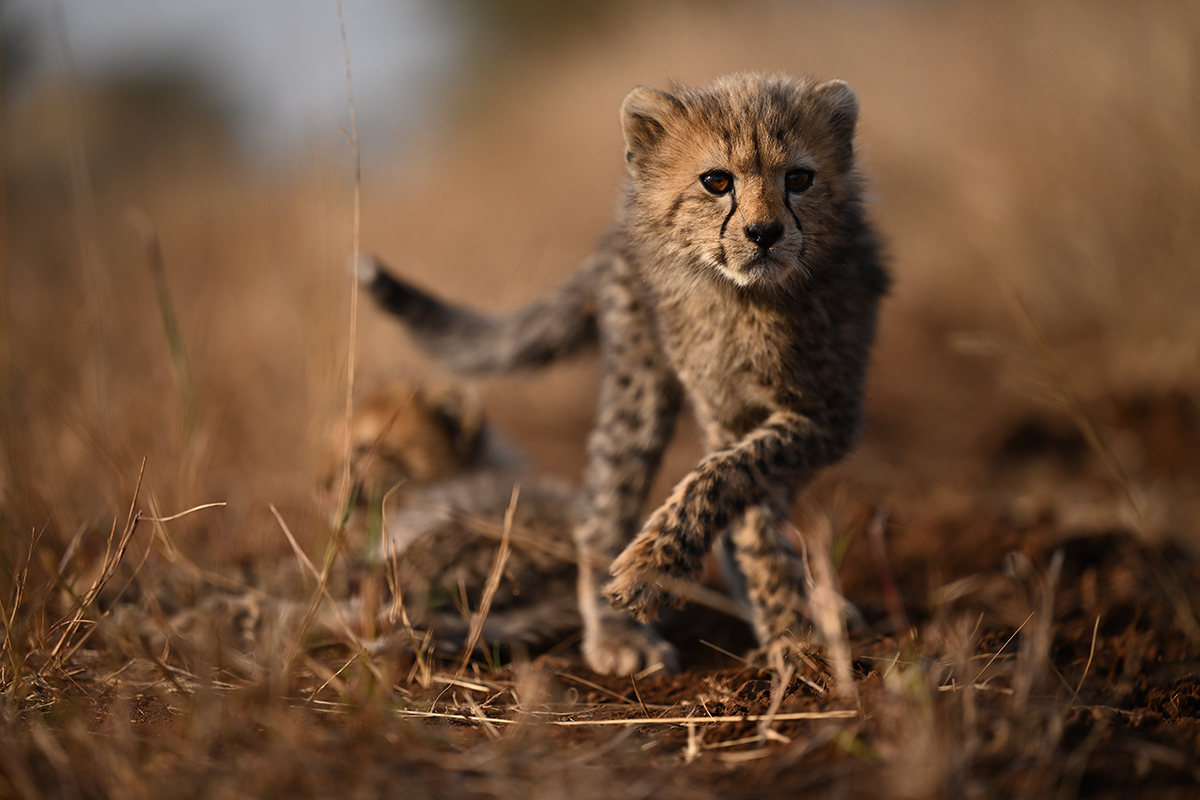 shot with the Nikon Z9
Best Wildlife Cameras for Beginners
You might have noticed that our top three cameras for wildlife photography are also in the top three of the professional price range. But any experienced photographer knows that with persistence, skill, and some technical understanding, it's possible to take good photos even with a "lower quality" camera. Sometimes, adding a stylistic flourish of one kind or another is only possible with an imperfect camera. But at the end of the day, the best camera is the one you will carry, the one you can afford, or the one you already have.
Here are our top cameras for wildlife photography for beginners.
Canon EOS R7
Proving that Canon is king in the quality/budget camera niche, the Canon EOS R7 is as light and snug in the hand as they come at this level of quality. It's a very sleek design with all the features you need and nothing you don't. If you're looking to pack light, but still want to be well equipped, the EOS R7 is an excellent choice. To capture fast-moving animals in the wild the EOS R7 comes with a 32MP APS-C sensor which gives lens the 1.6x telephoto reach normally found on a full-frame camera.
Features:
32.5 Megapixel (APS-C) CMOS Sensor
30 fps with the electronic shutter and with RAW Burst Mode
651 AF zones
IBIS (In-Body Stabilization System) with 7 stops of shake correction
Smart Shoe integration for audio and HQ 4K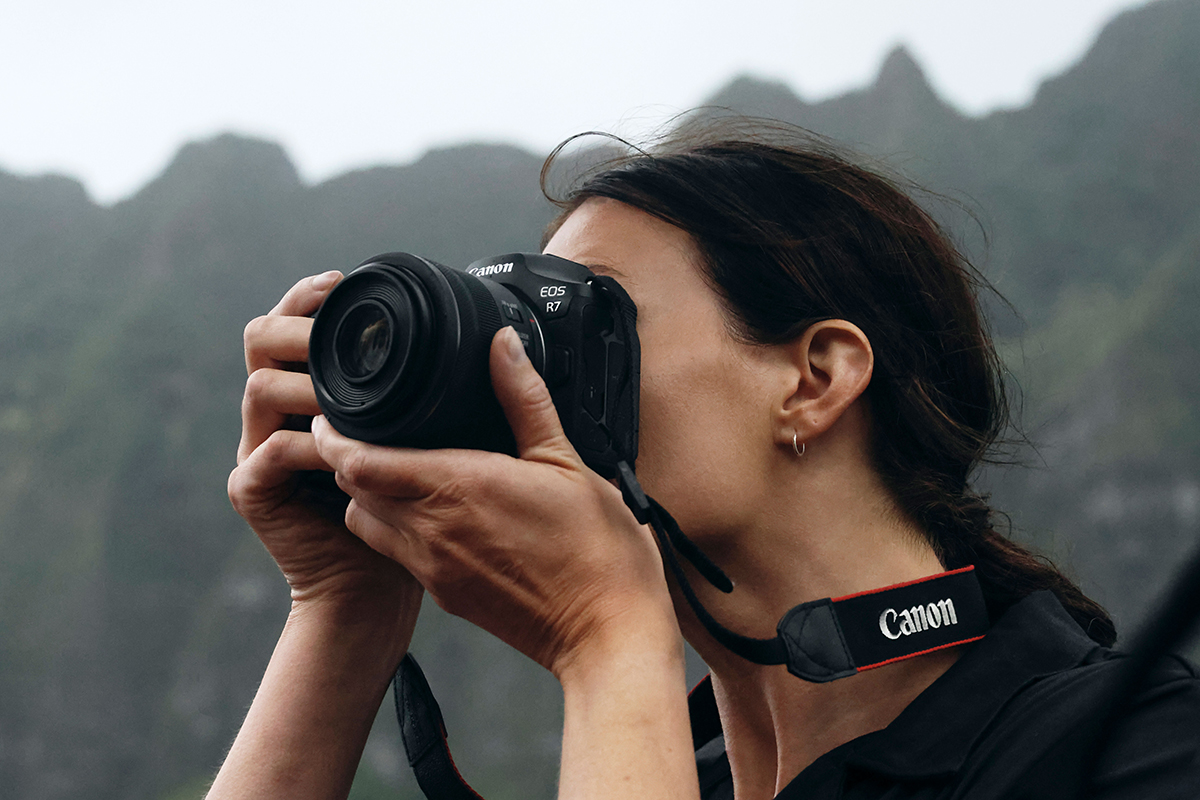 Canon EOS R10
The Canon EOS R10 is a simple, compact camera that will serve the beginner well as they learn. it's streamlined and light with near perfect ergonomics. While it's designed to be beginner friendly, it also has the chops to satisfy the needs of the seasoned professional. It has the swivel-out view screen, HDMI connections, and a 15 fps mechanical shutter.
Features:
24.2 Megapixel CMOS (APS-C) sensor
Canon RF-S/RF lens
15 FPS mechanical shutter
Dual Pixel CMOS AF tech with people, animal3, and vehicle detection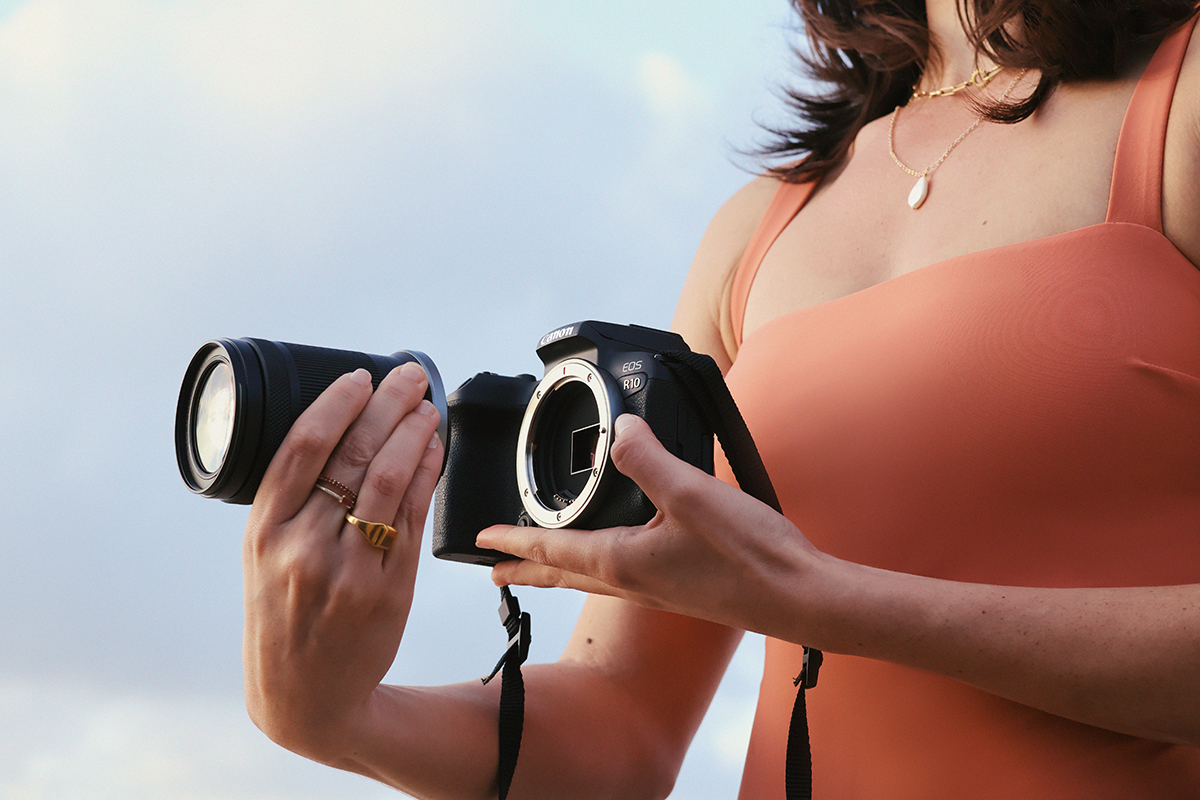 Sony Alpha ZV-E10
With the classic retro styling that Sony excels at, the Alpha ZV-E10 is the least expensive top quality wildlife camera for beginners. But don't let its small size and low price point fool you. The ZV-E10 is a serious contender. it's fast and powerful, and at just 12.8 ounces, will absolutely never slow you down.
Features:
Sony Alpha ZV-E10 Mirrorless Digital Camera with 16-50mm Lens
24.2-megapixel
APS-C Exmor CMOS sensor
BIONZ X image processing engine
Low noise, low light performance
Background Defocus feature (ideal for Bokeh photography)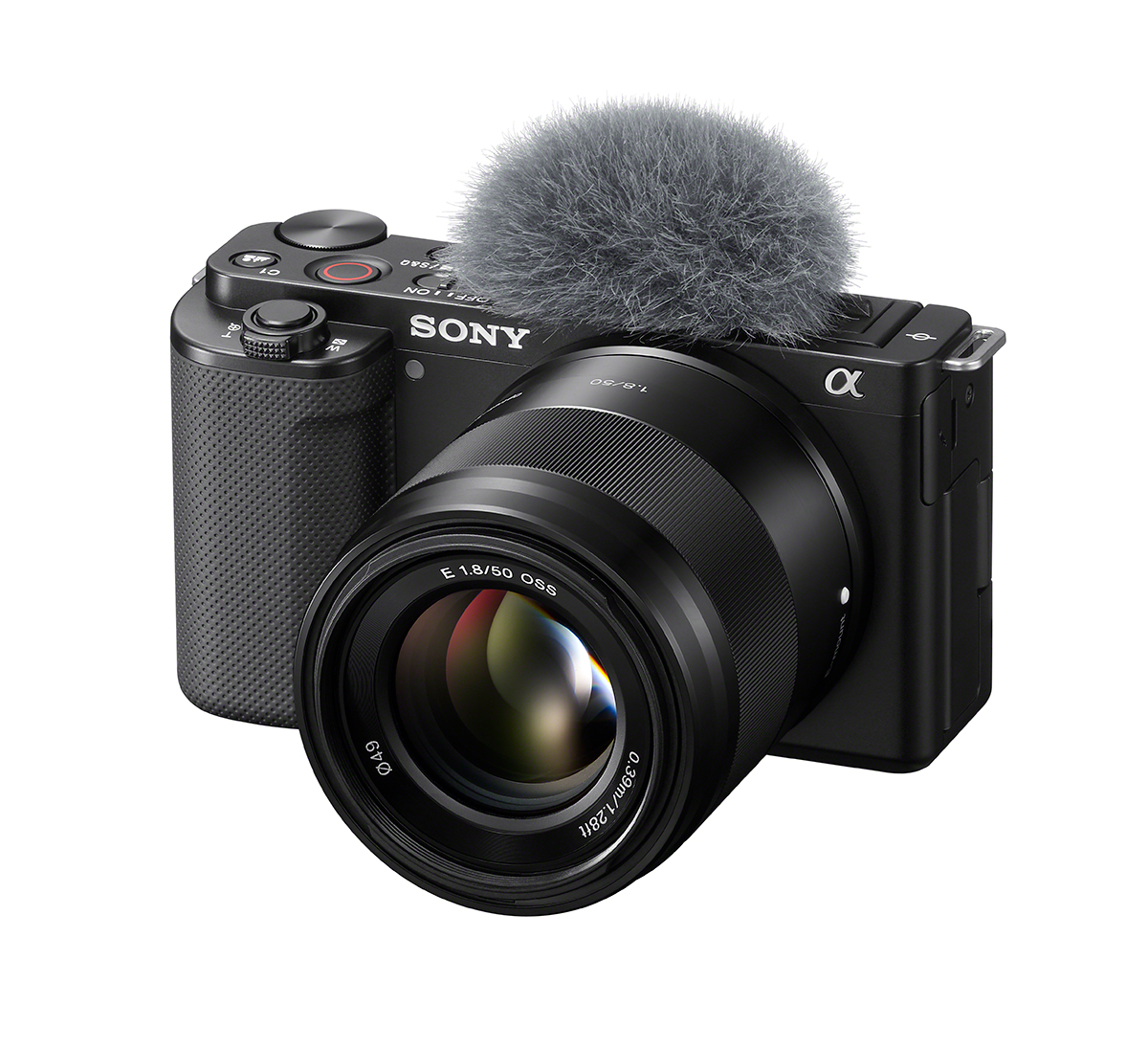 Final Takeaways
As you can see, the top professional camera manufacturers have not wasted any daylight when it comes to pursuing innovative features, greater power, and more speed. These products are among the very best the photo-electronic industry has to offer. But there's still much more to choose from if none of these matches your unique use case.
Visit Samy's Camera today for the latest and the best in cameras and photography accessories.