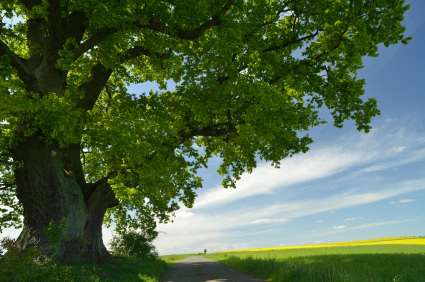 Spring has graced us with her presence, and the warmer weather is drawing shutterbugs back outdoors. This month we turn our attention to helping you create beautiful memories in nature. We'll show you how to manage unexpected shadows in your shots and how to take your macro photography to the next level. We've included some tips from the pros to help you with posing for portraits, and also included our recommendations for the top tripods for sports shooting. And let's not forget about Mother's Day! Our Mother's Day Gift Guide is sure to help you find that perfect present that will bring a smle to Mom's face. If you need any help, we're standing by so please call, email or stop by the store. We have many budget-friendly gift ideas, and we can also transform your perfect photo into something spectacular for gift giving. We look forward to seeing you!
Shadows in Spring
There are many advantages to shooting in the springtime – the weather is temperate, nature's blooms surround us and the days are longer, leaving more time after work for shooting during the "golden hour." The golden hour is classified as th first and last hour of light during the da. Did you know that certain times of the year can affect the shadows created in your images? For example, in the spring, the sun is higher in the sky than it is during wintertime, and the sun's position affects the shadows cast by your subjects. Specifically, your shadows will be shorter, and this can impact the mood and appearance of your images. In many cases, this will be a benefit if you wish to kep competing shadows at a minimum. For those cases when you hope to use shadows in composition, it may require a bit more experimentation to create the effect you desire. Fortunately, with longer days, you'll have more time each day to do just that. And isn't experimentation one of the great joys in photography?
Make Macro Magic This Season
With warmer weather finally here, it's time to take our cameras in hand and head outdoors. Nature photographers rejoice as we find our surroundings flourishing and endless opportunities to capture the splendor of spring. It's also an ideal time to experiment with macro photography. Macro photography is essentially taking the size of your object in an image and enlarging it to several times (such as 5x) life size.
Ladybugs, bees, tiny creatures atop flower petals and leaves are all amazing subjects to capture from a macro standpoint. Another benefit of shooting macro is the fact that you will have a shallow depth of field with this method, so clutter or background issues will have less of an impact than they would in traditional photography.
Here are a few tips to make your macro photography magnificent:
Try Texture: One of the most powerful aspects of macro photography is how textures are magnified to complement your subject or add interest to the background. For example, the fine hairs on a bumblebee will be magnified and the texture of the insect's body will immediately draw the eye. You can also use the texture of a leaf or flower to provide contrast to a smoother subject, such as a ladybug. Combining textures works beautifully in nature and it also makes for stunning macro images.
Delight in the Details: Macro photography brings the smallest of details to the forefront, so it's important to consider this when deciding what to photograph. For example, a blemish on a petal might not be noticed in a standard shot but a macro image might enhance it to the point of it impacting the overall effect. A practice snap or two can help you decide if an issue is really an issue at all.
Experiment with Focus: Consider shooting with a larger lens aperture to throw a portion of the scene or subject out of focus. This technique provides some artistic play and will lend a different feel to your images. You can reposition yourself to determine which portion of the subject looks best in soft focus.
Learn Lighting Tricks: As with all other forms of photography, learning how to manipulate available light is an important skill. For example, with macro photography, using front light will result in more intense color saturation whereas side lighting is perfect for those instances where you wish to showcase texture. Playing with your position with respect to available light can have a substantial impact on your final image.
Posing Techniques for Beginners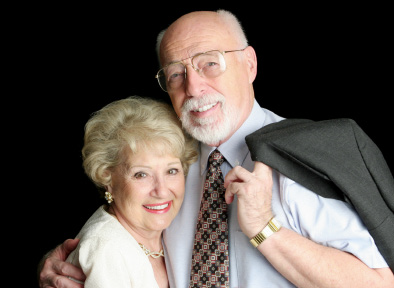 When it comes to photographing loved ones, we often just have them stand together and smile. While this works fine for quick candid shots, you'll find you can create more enduring images by employing a few posing tricks. We've taken some lessons from the pros to help you create images that truly connect:
Comfort is Key: Being photographed is often an uncomfortable experience for people so it's important to put them at ease in order for their true smiles to surface. Let them settle in for a moment or two before getting down to business and add a bit of extra space between your subject and the camera in the beginning of the session.
Take a Turn: When shooting a solo portrait, have your subject turn her body at an angle away from the camera but keep her looking toward the camera; this common posing technique is popular because it adds dimension to a portrait while not straying too far out of a subject's comfort zone.
If It Bends, Bend It: Attend a workshop for budding professional photographers and you'll hear this popular posing tip. Look at your subject and start adjusting elbows, knees and wrists. Stiff arms can project formality and awkwardness, so double-check your subject's joints when posing!
Turn it Into a Mother's Day Gift: Your perfect posing is likely to result in a fantastic final image, so if this image is one Mom would love, bring it to our store and let us show you how to transform it into a gift sure to make Mom smile. From a framed enlargement to canvas, coffee mugs and more, we can show you several creative options that she'll enjoy all year long!
Soccer Sports Tip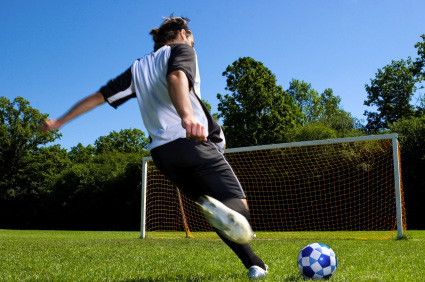 Sports shooters are always looking for that ideal action shot – the one that makes all the waiting and camera work pay off in the end. Being positioned close to the field is always an advantage, and having a monopod or tripod to provide stability is another key advantage. It also helps to keep your eye on the ball.
It is often our instinct to focus on the players and wait for one of them to have possession of the ball, but it is often more effective to keep your camera trained on the ball and follow it until the action shot reveals itself. Having your camera set in continuous shooting mode will also help when the moment arrives.
In addition, you may want to use a larger aperture so that the focus remains on the player while the background is thrown out of focus and not competing with the subject.